Android JXD-S7300 Gamepad2 for gaming junkies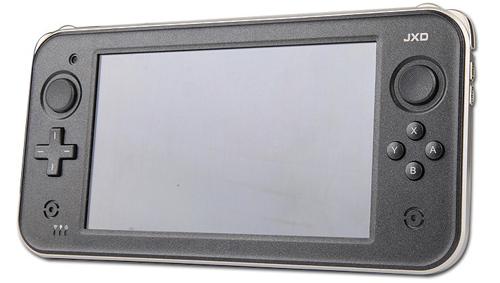 The Android platform is seeing some great gaming titles being released that take advantage of the more powerful internal specifications that are on offer inside our smartphones. We are also seeing a number of standalone Android hardware surfacing that allows users to download titles direct to a device away from their smartphones, and this can certainly be said of the Android JXD-S7300 Gamepad2 that is ideal for gaming junkies.
In recent times we have seen a variety of Android hardware that has been designed with Android gamers in mind, and this goes back as far as last year with the Archos GamePad or more recently with the Nvidia Project Shield. Now we have news of another device called the JXD-S7300 Gamepad2 that runs on the Android 4.1.1 Jelly Bean operating system.
Game emulators are loved by many gamers and we recently told you about the RetroArch Android application, and the Gamepad2 comes pre-installed with nine emulators that include the Nintendo 64, Game Boy Advance, PlayStation one, Sega Mega Drive, Capcom Play System 1 and 2, Neo Geo, Famicon, and Super Famicon.
The device uses a seven inch display with a resolution of 1024 x 600 powered by a dual core ARM Cortex A9 processor clocked at 1.5GHz and a Mali-400 MP2 GPU. There is also 1GB of RAM, 8GB of storage that is expandable via microSD card, USB port, HDMI output, front facing camera, Ethernet port, and Wi-Fi and 3G connectivity.
Users can personalize the keys for any game that they are playing and there is even a Superuser application for easier rooting, and you can get this in either black or white for only $165.99 from here. Check out the video below and tell us what you think of the Android JXD-S7300 Gamepad2.