Get Nokia Lumia Windows Phone 7.8 update via Zune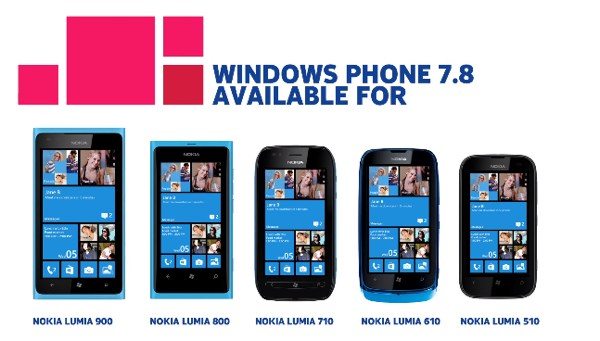 Another day another operating system update and today it's the turn of those with Nokia Lumia smartphones as the Windows Phone 7.8 update via Zune is now rolling out. If your device is currently running Windows Phone 7.5 then the update will bring you new features and improvements galore. Some Nokia Lumia handsets have already shipped with WP 7.8 and now if you have an unlocked or operator approved Lumia 510, 610, 710, 800 or 900, you could receive an update notification at any time now.
The rollout of Windows Phone 7.8 begins today and will continue for the next few weeks and if you have one of the above devices you should receive a message urging you to update. To do so you need to connect your phone to your PC via Zune, or alternatively use the Windows Phone app for Mac and then follow the instructions given. We've also embedded a video below this article that shows why and how to update to WP 7.8.
If you want to check that you will receive a notification simply head to Settings>Phone Update> and then hit "Notify me when new updates are found." If you have a Nokia Lumia phone on an operator please note the update is operator dependent and you will receive notification when your operator has approved it. However if you haven't heard anything in the next three weeks then check with your operator.
There are plenty of benefits of the WP 7.8 update such as Internet sharing, Bluetooth sharing, photography improvements such as Camera Extras and apps including Nokia City Lens, Play to and more. Your start screen will be revamped and you'll be able to resize tiles, with small, medium and large options. Lock screen improvements include a new background image shown daily from Bing as well as better lock screen security. Further languages are also supported with the update so you may even feel you have a new phone completely according to nokia.com.
We'd like to hear from you if you're waiting for the Windows Phone 7.8 update for your Nokia Lumia phone. Are you one of the fortunate first ones to receive the update? If so what do you think of it? Let us know when you receive notification and what you think of the improvements by sending us your comments