CalypsoKey iPhone NFC case replaces door key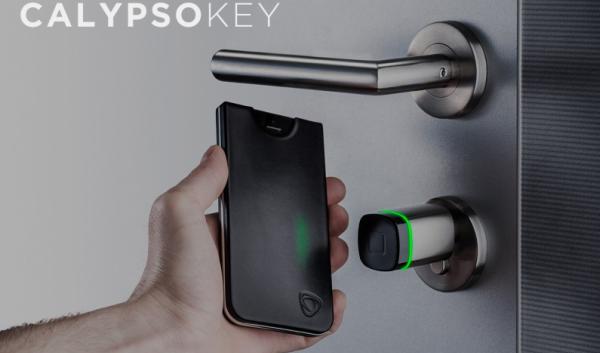 We get to see a whole host of weird and wonderful accessories for our smartphones these days, with many of them offering the user something a little different. That can surely be said of the CalypsoKey iPhone NFC case that basically replaces the standard door key to open or lock doors.
The product comes packed with Near Field Communication built into it and with a simple wireless tap using the case on the handset can unlock or lock doors. The product is being pushed to allow users to replace their door keys with no applications or charging needed for it to work.
It features a built in dual band RFID antenna that will being all of a users ID cards into one place on a CalypsoCase. The CalypsoKey has one 13.56 MHz RFID ISO 1443A antenna that has 1k of memory, and a second 125khz RIFD antenna built in, which is compatible with the majority of RFID NFC access points around the world.
Having the two antennas means that two different spectrums are covered to provide a wider compatibility around the world. Each transmitter has its own unique ID that is secured, and this is used by the access points to check if the ID is permitted to gain access and enter the door.
The locking system will need to be paired with the CalypsoKey and a quick tap with the CalypsoCase will open the access point. We have embedded a video below of the products in action and to find out more information click here.