iOS 7 potential improvements as concepts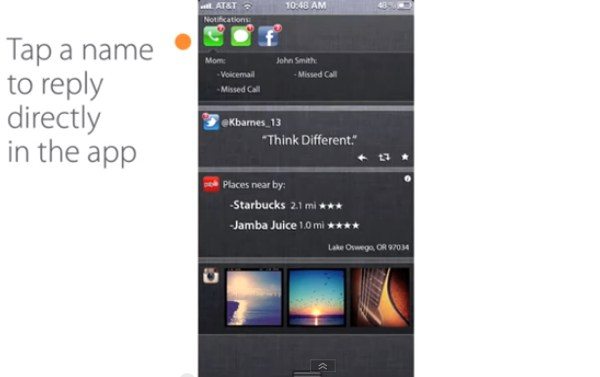 As well as devices we always try to keep readers in touch with operating systems updates, particularly the next major upgrades. One of the most anticipated upgrades this year will be of Apple's mobile OS with the next iteration being iOS 7. We've already been bringing details of wish lists for features, job listings and possibilities for the next iOS and today we have some videos to share with you showing some potential improvements as concepts.
The next iPhone, iPhone 5S or iPhone 6, is likely to launch running iOS 7 and although there is some question over whether that will be in the summer or fall, most of the tech community expect that we could be seeing the unveiling of iOS 7 at Apple's WWDC in June. This means that the gap between the next major Android OS, 5.0 Key Lime Pie and the introduction of iOS 7 may be quite close as Key Lime Pie could be making an appearance at Google's I/O in May.
We've previously spoken about the need for Apple to break a few barriers with the next iOS release this time around as there has been criticism that its mobile operating system is beginning to look rather dated and a little stale. We've discussed wish lists for iOS 7 too and many of our posts so far on iOS 7 have prompted response from readers with ideas of what they would like to see included with the upgrade. Sometimes though, a video can give us a clearer picture of what could be achieved and there are now several YouTube concept videos available by people with real design experience and talent, showing their ideas for what could be done with iOS 7.
The first video we're showing you concerns a new lock screen and settings with musical accompaniment. The 3-minute clip shows how this would enable quicker common settings access. It also shows apps as full screen. The next video shows an improved notification center. This short 38-second clip shows a concept of how users could swipe through notifications with widgets and displays grouped notifications together at the top of the display.
The final video concept concerns the iOS Do Not Disturb feature and notifications. The 8-second slip is short but does show how alerts could be shown while the Do Not Disturb feature is in play. These are just some of the videos available showing ideas for iOS 7 but do remember these are concepts from people with clever imagination and not ideas that have been leaked from Apple.
We'd like to hear your thoughts on these concept videos and the ideas behind them and ask if you'd like to see of these come to fruition on iOS 7 when it arrives? Have you any ideas of your own for how the next iOS can be improved? Do you think Apple needs something really groundbreaking this time around? Let us know with your comments.