Huawei Ascend Mate pre-orders available for US and others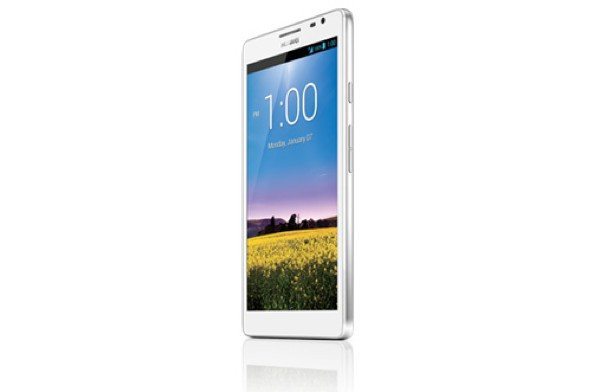 Over the last few months we've been posting news about the Huawei Ascend Mate, a very impressive-looking Android smartphone with a whopping 6.1-inch display. The Ascend Mate has attracted a huge amount of interest and although it will release in China this month there have been many hoping it would also be available in other regions. Now we can tell you that pre-orders are available for the US and other countries, with international shipping.
The Ascend Mate will contend with other phablet-type phones such as the Samsung Galaxy Note 2, ZTE Grand Memo and more and Huawei has confirmed the Ascend Mate will release in China at some point in February. We have learned that those outside China can now place pre-orders for the phone from a Chinese online retailer with international shipping available.
The price is US $575 and we'll give you a recap of some of the key specs and features. The Huawei Ascend Mate is powered by a 1.5GHz Huawei K3V2 quad-core processor, has a 6.1-inch IPS+ LCD display with resolution of 1280 x 720 and 241ppi, and 2GB of RAM. It also packs an 8-megapixel rear camera with 1080p video capture and a 1-megapixel front-facing shooter, has a sizeable 4050 mAh battery and runs on Android 4.1 Jelly Bean.
The Ascend Mate comes in black or white color options although the online retailer that will provide international shipping only appears to have the white version up for pre-orders at present. For more information or to place a pre-order for the Ascend Mate head to this Liaow Meizu retailer product page where you'll see that worldwide shipping is available as reported by Unwired View.
We think this news will please plenty of people who have been hoping they may be able to pre-order this smartphone, which has some very notable specs and features. Have you been waiting to get your hands on the Huawei Ascend Mate? Maybe you've already placed your pre-order with this Chinese retailer for international shipping? Let us know with your comments.