Nexus 4 US stockists grow with Walmart inventory soon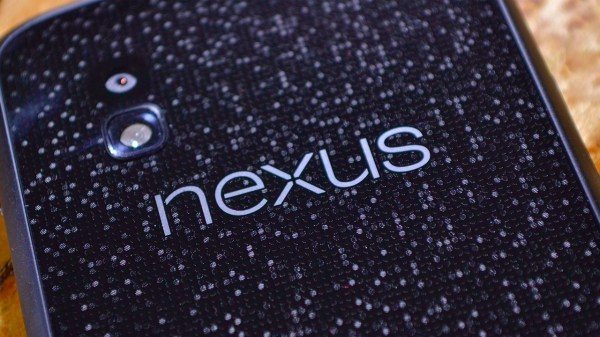 The LG-manufactured Google Nexus 4 smartphone has been a huge story over recent months. This handset has impressed many but has been difficult to get hold of every since its initial release in November. The sorry tale of supplies not meeting demand has been plastered all over the tech news but as stocks now appear to be leveling out we can also tell you that in the US at least options of stockists are now spreading as Walmart is the latest third-part retailer that will be selling the Nexus 4.
We've written dozens of posts now on the Nexus 4 and although it's a shame the launch was tarnished by low levels of stock we shouldn't forget this is a hugely notable phone with a lot to recommend it. Most recently we told how the handset was returning for sale to the Google Play Store although selling out again very quickly. However although stock is selling fast the supply chain does seem to be improving with more units arriving again so hopefully Google and LG are finally getting on top of producing enough of the Nexus 4.
In the US the phone is also available through T-Mobile although the same stock shortages existed and the unlocked price was far more expensive than through Google Play. T-Mobile is selling the 16GB Nexus 4 unlocked at $549 whereas the Google Play Store is selling the same version unlocked at $349, that's some price difference! News that Walmart is to join the fray as a Nexus 4 supplier should please many potential owners of the Nexus 4 as although pricing has not yet been detailed we would expect it to at least be cheaper than T-Mobile, even if its not quite as low as Google Play.
Tmo News reports that Walmart will become a stockist for the Nexus 4 with inventory coming "in the very near future" and that Walmart will join other retailers such as Costo, Best Buy and Wirefly in selling the Nexus 4. Of course the all-important factor will be whether there's enough stock to go around but we wouldn't expect Google and LG to allow more third-party retailers if there was not enough subsequent stock.
Yesterday Droid-Life told how stocks of the 8GB Nexus 4 through Google Play were now listed with shipping times of 3 to 4 weeks while the 16GB version is taking 1 to 2 weeks. Although there's still a wait then, it does appear that things are improving as orders are still open and we have recently had comments from some readers to say their orders are arriving more quickly than listed, sometimes in a matter of 2 or 3 days. You may also be interested in our previous article about a Nexus 4 case.
If we hear more about when Walmart is to begin selling the Nexus 4 and of course the pricing we'll let you know. Do you think it's a good sign as far as supplies are concerned that the amount of Nexus 4 stockists is expanding? Are you still planning to purchase the Nexus 4 Android Jelly Bean smartphone? Let us have your comments.