Three UK surprise with LTE unlimited data at no extra cost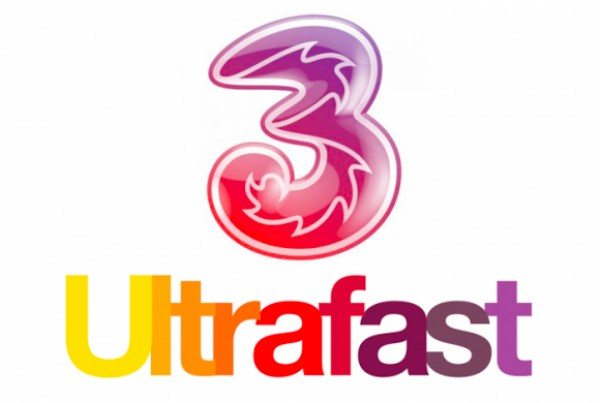 There's some really interesting news today that should please a lot of readers as Three UK has made a rather nice surprise announcement. The network operator said that once it launches its 4G LTE service then it will offer LTE unlimited data at no extra cost to the unlimited data packages it offers right now. That will be music to the ears for those who've already been put off EE's current LTE plans because of the prices.
Three UK is to launch its 4G LTE later in 2013 and the service will be added to its Ultrafast network. This is a real boon for its many customers who have already purchased a 4G-ready device from the network and the idea that Three UK will be offering the latest technology with no premium to pay is bound to win over customers. What's more, it won't just apply to existing price plans but will also apply to new price plans.
By the end of March, Three UK hopes to have 80% of the population covered with its Ultrafast network that uses DC-HSDPA technology, with more coverage added by the end of the year according to the latest press release. Ultrafast-ready devices can already use this network without the need to pay a premium or having to change price plans and when LTE rolls out it will be available as standard on customer price plans.
Some of the devices that can be used with Three UKs Ultrafast network are the Apple iPhone 5, iPad mini, iPad with Retina Display, Nokia Lumia 920 and Sony Xperia Z and when the 1800Mhz spectrum is added later in the year they will also be able to use that. As well as these Three UK is to launch Ultrafast LTE variants of the popular Galaxy S3 and Galaxy Note 2 in the next month and by mid-February will be carrying the BlackBerry Z10.
What are your thoughts on Three UK charging no extra for adding LTE to unlimited data plans? Are you ready to switch to an LTE smartphone when Three UK rolls out the service later this year? Let us have your comments.