Lenovo ThinkPad Windows 8 Pro Tablet 2 and conclusion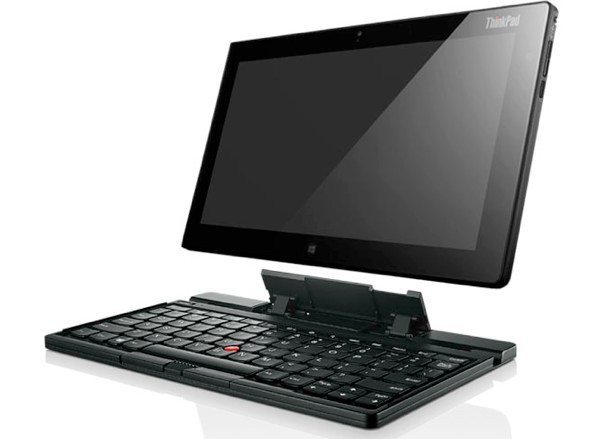 It looks as though Lenovo could have a hit on its hands with the Lenovo ThinkPad Tablet 2 that runs Windows 8 Pro. Powered by an Intel Atom processor with a 10-inch display this tablet benefits from full Windows 8 and offers a decent performance and battery life. We'll give you a rundown on specs along with some news on developers' thoughts on the ThinkPad Tablet 2.
The ThinkPad Tablet 2 can be configured to your own requirements so as an example the specs we have coming up will set you back $729 although of course other setups will vary. The version we are detailing here has a 1.8Ghz Intel Atom Z2760 dual-core processor, 10.1-inch IPS display with resolution of 1366 x 768, optional pen, PowerVR GX545 graphics, 2GB of memory and 64GB of storage.
It also has an 8-megapixel rear camera with 720p video capture, a 2-megapixel front-facing camera, stereo speakers, Wi-Fi a/b/g/n, Bluetooth 4.0 and GPS and totes a 30 Whr battery. Slots and ports include one USB 2.0, miniHDMI, microSD, dock connector and 3.5mm audio. Dimensions of the ThinkPad Tablet 2 are 10.34-inches x 6.48-inches x 0.39-inches and it weighs 1.3 lbs.
A ZDNet review on this configuration concludes that "the first impressions show Lenovo got it mostly right," and also looks at accessories and peripherals such as the Wireless Keyboard and Stand that converts the tablet into a laptop at $119.99, a Sleeve for carrying the tablet and keyboard at $39.99 and Docking Station for $99.99. At present Lenovo is listing the ThinkPad Tablet 2 with a shipping time of over four weeks and while the pricing isn't cheap it does seem to us that the tablet and accessories have a lot to offer.
Over on the Lenovo Blog there's an interesting article with thoughts from developers on this Lenovo tablet in interview form. They include the Product Development Manager and Technical Project Manager on the Yamato dev team. From the post you can get an idea of how much work and thought went into the design of the ThinkPad Tablet 2 and one developer says he'd like to see a 7-inch version at some point.
We'd really like to hear what you have to say about the Lenovo ThinkPad Tablet 2, its specs and also cost. Would you consider purchasing this tablet and if so which accessories would you also buy? Let us have your comments.