iPhone 5S not changed and larger iPhone 6 spotted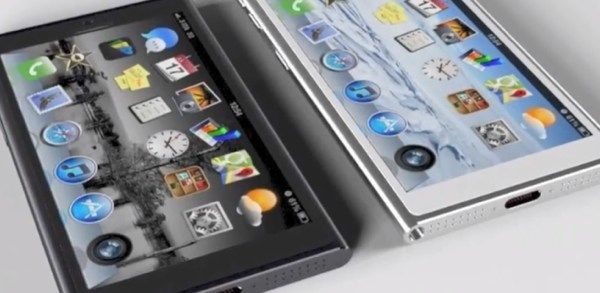 We have talked about the new iPhone 5S, the 6 and the iPhone Math on a few occasions now, and even those these have all been rumours we still get very excited, the latest news suggests that the iPhone 5S has not changed at all in design compared to the iPhone 5, but an iPhone 6 has been spotted with a larger display of 5-inches.
If you visit Weibo a little post has popped up by a Sina Tech user called Old Yao, mentioning that these two smartphones have been spotted at an Apple supplier in China, is this true or is this fake? Get your thinking caps on now and have your say in the commenting area provided below.
If this is true then it means two Apple smartphones will be released this year, we got to say that if Apple release the iPhone 5S and a large iPhone 6 this year alone it would be a mistake. Too many releases in a single year is not fair on those that cannot afford it, another thing to consider is that many will buy the iPhone 6 because it could potentially have a larger screen, if this is the case would you really buy the boring iPhone 5S with no design change?
The iPhone 6 that was spotted is apparently going to be longer, wider and thinner than the iPhone 5. As usual Apple have not confirmed and they will not as we all know, so we have to sit here and hope that the Chinese manufacturer sources are right in what they say.
If there was going to be a release the first would be the iPhone 5S and we suggest a June/July release, please be the first to comment.