Pre-order Telus BlackBerry Q10 not knowing price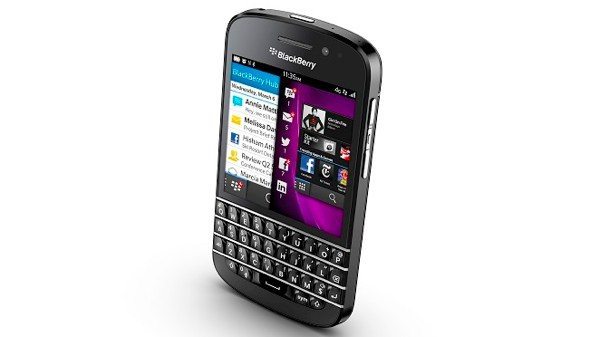 If you're in Canada and eagerly awaiting the arrival of the BlackBerry Q10 smartphone then we have some news that may interest you. We had already heard that Rogers would carry the BlackBerry Q10 and have now opened pre-orders and the same now applies to Telus. You can now pre-order the TELUS BlackBerry Q10 although for now we still don't know the price.
The BlackBerry Q10 will be only the second device to launch running the brand new BlackBerry 10 OS and the first with BB10 to feature a QWERTY keyboard so as you can imagine, there is bound to be a lot of interest in the Q10. The first device released was the BlackBerry Z10, already on the shelves in the UK and Canada but not arriving in the US until March.
Yesterday we heard that BlackBerry has confirmed the Q10 will be released in April but as with the Z10 it's probable that it may become available in some regions first (such as the UK and Canada) and not be available on all carriers in all regions from the off. If you want to place a pre-order from Telus then head to this Telus webpage, fill in your name, address, email and province and a few more details and you'll receive the relevant information.
Telus isn't giving away a specific release date or price for the BlackBerry Q10 yet but as a quick reminder we'll tell you that the BlackBerry Q10 smartphone has a 1.5GHz dual-core processor, a 3.1-inch Super AMOLED display, 2GB of RAM and 16GB of internal storage (expandable to 64GB via microSD). It also features an 8-megapixel rear camera, Wi-Fi 802.11 a/b/g/n, Bluetooth 4.0, NFC support, a 1800 mAh battery and comes in black or white color options.
Are you about to pre-order the BlackBerry Q10 in Canada and if so will you be choosing the Telus option? Let us know with your comments.