BlackBerry Z10 Case-Mate sophisticated fashionable cases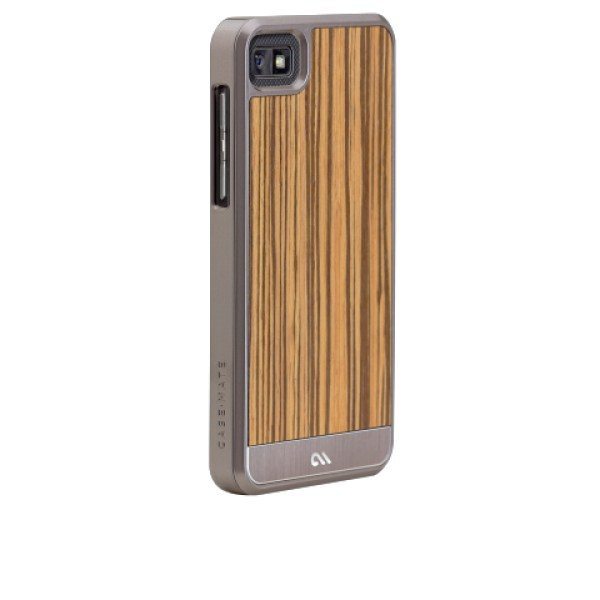 Many of you will have heard of the BlackBerry Z10 smartphone, the first device to launch running the new BlackBerry 10 operating system. The phone released in the UK only one day after its official unveiling on January 30 and is now also available in Canada and heading to the US in March. Now we have news of some of the first stylish BlackBerry Z10 cases to the market, which are also sophisticated and fashionable and by Case-Mate.
Case-Mate is a leading accessories designer and has announced a range of functional, durable and yet contemporary cases for the BlackBerry Z10. The new range of cases for the BlackBerry Z10 include Barely There, Woods, Tough, Signature Flip and Brushed Aluminium and Case-Mate has a partnership with BlackBerry enabling them to make accessories available for BlackBerry devices as they launch.
The Barely There case is an ultra-slim, snap-on case with a patterned silicone interior liner for cushioning and protection and color options are black or white. This case has a soft touch finish and is priced at £14.99.
The Artistry Woods case is made from a single piece of premium, exotic hardwood with each case having a unique grain pattern. This one comes in Rosewood or Zebrawood with accents of aircraft-grade brushed aluminium stripes and is priced at £34.99.
On to the Tough BlackBerry Z10 case and as you would expect this is extremely durable with an impact resistant polycarbonate hard shell and shock-absorbing cushion to the interior. A flexible bumper gives a perfect fit and it's easy to grip as it has a rugged textured finish. The Tough case is priced at £20.00.
Next is the Signature Flip case handcrafted from genuine leather for a first-class look and feel and offering 360 degree protection for both the front and back of the BlackBerry Z10. The interior lining is made from an ultra-soft microfiber for added protection and this one is priced at £29.99.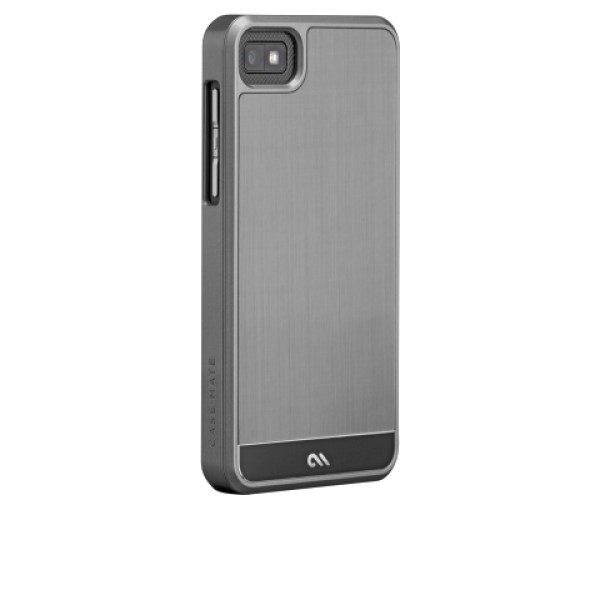 Finally there's the Brushed Aluminium case, meticulously designed and crafted with aircraft-grade aluminium and a brushed finish. A gunmetal hard shell around the perimeter of the case gives a striking look and yet the case offers sleek minimalism, in much the same way as the Z10 smartphone and this one is priced at £29.99. You can see more about Case-Mate here and the above cases are available from this dedicated BlackBerry Case-Mate page.
We'd like to hear your thoughts on this new range of Case-Mate accessories for the BlackBerry Z10? Which one of the range most appeals to you? Let us know by sending your comments.