Nexus 4 Jelly Bean 4.2.2 update kills undocumented LTE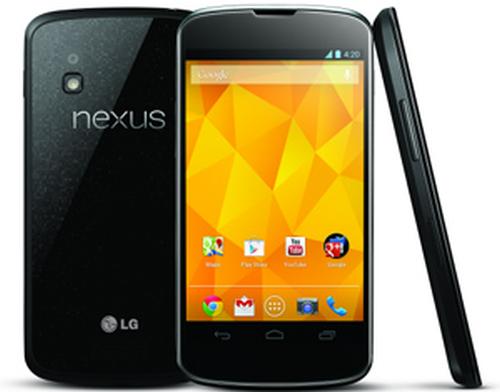 The Nexus 4 has been one of the most sought after Android smartphones available to consumers for the last few months, and once users have managed to get hold of one from Google Play they are left with a handset with great specs. Now we have news that the Nexus 4 Jelly Bean 4.2.2 update has begun rolling out to end users, but it kills the undocumented LTE.
Owners of the Nexus 4 have begun seeing the Android 4.2.2 Jelly Bean update arriving on their handsets, and the news comes shortly after we heard that the Nexus 7 and Nexus 10 devices had also received the new firmware.
According to Android Central the update will fix a number of bugs and has a build number of JDQ39 and is a file size of 54MB. As we reported yesterday this may be the last Jelly Bean update before the release of Key Lime Pie that is expected to be showcased at the Google I/O event in May.
Shortly after the Nexus 4 was released it was found to contain a sleeping 4G LTE chip and included support for the technology on Band 4 that could be enabled by a few tweaks. Trouble is the latest update for the handsets operating system is doing away with this unofficial support for LTE according to AnandTech.
The update also includes a new baseband software image in the shape of a delta update, and it has now been found the Nexus 4 won't attach to Band 4 LTE. Also when trying to get the handset to select the network type of LTE only, it quickly changes back to WCDMA. Owners are advised not to update the handset if they want support for LTE on Band 4, but many will update the handset without the changes to the radio support.
Have you updated your Nexus 4 to Android 4.2.2 yet?