BlackBerry Z10 unlocked satisfaction from March 1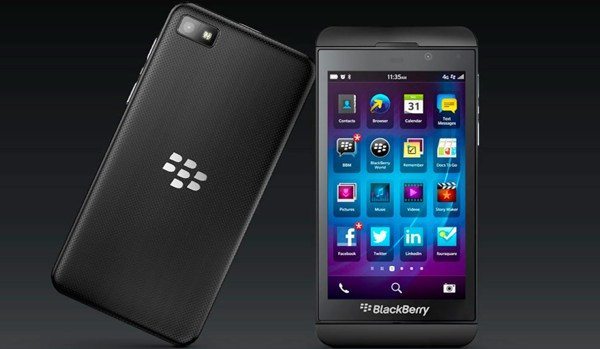 The BlackBerry Z10 has been creating a lot of attention since its recent release and it's hardly surprising as this flagship smartphone is the first to run the new BlackBerry 10 operating system. It has already launched in the UK and Canada and comes to the US in March but it has only been available in the UK with a contract so far. The good news is that will be on sale unlocked from March 1 for those in the UK and we also have price details for you.
The BlackBerry Z10 is proving pretty popular so far and seems to have been a good first step in BlackBerry's much-needed revival. The Z10 is an all-touch smartphone, lacking the traditional QWERTY keyboard but those who want a physical keyboard are catered for by the Q10, which will be released in April but won't necessarily come to all regions at once. Back to the Z10 though and you can now pre-order it through Clove unlocked at £445, that's £534 including VAT, with the first shipments expected to arrive at Clove on March 1.
Clove is a retailer that sells SIM-free devices and previously announced an expected arrival for its BlackBerry Z10 as early March so looks to be fulfilling its target. However Clove is only receiving stock of the black Z10, for now at least, so if you want the white version it looks as though you'll have to wait longer. If you want to place your pre-order for the BlackBerry Z10 then head to this Clove product page.
As a brief reminder of the major specs we can tell you the BlackBerry Z10 has a 1.5GHz dual-core processor, 4.2-inch display with resolution of 1280 x 768 and 355ppi, 2GB of RAM and 16GB of internal storage, expandable to 64GB via microSD. It also has an 8-megapixel rear camera with 1080p video capture and 2-megapixel front-facing camera, Wi-Fi 802.11 a/b/g/n, Bluetooth 4.0 and a 1800 mAh battery. You may be interested in our BlackBerry Z10 vs. Nexus 4 comparison to find out more.
We'd like to know if you're considering ordering the BlackBerry Z10 unlocked? Do you think this Clove SIM-free price is reasonable? Send us your comments about this.