Nexus 4 LiquidSmooth ROM 4.2.2 Jelly Bean pleasures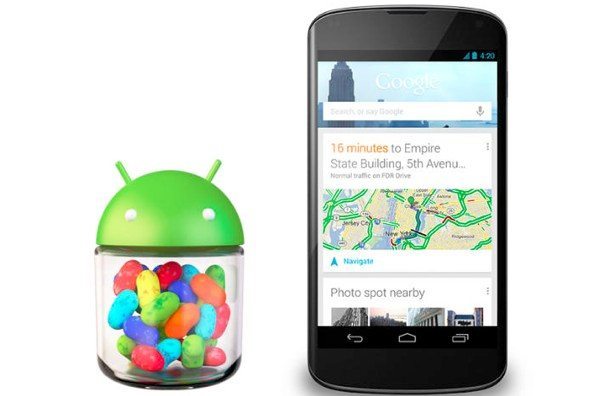 The Nexus 4 is very much the Android phone of the moment and recently we told how the official Google Jelly Bean 4.2.2 update was beginning to roll out. We know though that many of you enjoy customizing your devices and this particularly applies to those who own a Nexus device, so today we have details for you of the LiquidSmooth custom ROM (RC1), based on Android 4.2.2 Jelly Bean. This offers plenty of enhancements so read on for more.
The recent official 4.2.2. Jelly Bean update for the Nexus 4 came hot on the heels of the same update for the Nexus 7 and Nexus 10 devices. The latest LiquidSmooth ROM adds more custom features to the stock firmware, among them Google GCC 4.7 Toolchain, O3, C++11 mode, customizable lock screen buttons and sliders and the Chronus clock widget. Other enhancements include customizable hardware and software keys, transparent navbar and status bar and customizable power menu and quicksettings panel.
That's not all as we then have Statusbar mods, volume rocker music controls, full rotation, customizable battery and more, so as you can see there is plenty about this custom ROM to enjoy. This LiquidSmooth ROM is only for the Nexus 4 (E960) model so don't attempt to use it for any other device as it will not work. We should also point out that this is an RC1 release so is still a work in progress, thus there may be some bugs or issues although these are likely to be ironed out in future updates.
Now the necessary blurb! At Phones Review we cannot recommend the use of custom ROMs and always urge readers to use official updates only, especially if you're not sure what you're doing. Anybody who chooses to use a custom ROM does so at their own risk in case anything goes wrong and we cannot be held responsible. Nevertheless we know that many of our readers enjoy this aspect of owning an Android smartphone and so continue to bring you news of such ROMs.
With that out of the way we will remind you to back up data and settings on your Nexus 4 using ClockworkMod recovery before you begin, check you have the necessary USB drivers installed and ensure you have at least 80% battery charge before you begin the installation. This should prevent your device shutting down during the process, which could permanently brick your device. The LiquidSmooth ROM 4.2.2 Jelly Bean ROM for Nexus 4 (E960) can be found here but firstly we'd urge you to check out all pre-requisites, more key points and reminders to note and step-by-step instructions for how to install the ROM at the source link below.
We'd like to hear what you think of the latest LiquidSmooth ROM for the Nexus 4? If you install this ROM perhaps you could share with other readers what you think about it and if the installation all proceeded smoothly? What for you are the main benefits of this ROM? Let us know with your comments.
Source: Android Jinn