Cubes vs Spheres for Android, simple but fun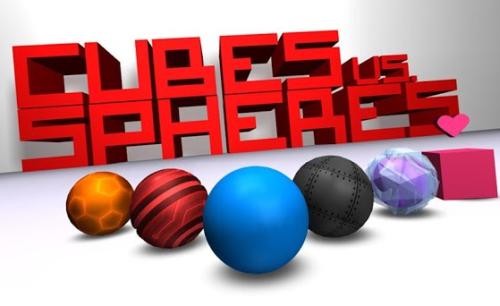 Gaming is now big business on the various smartphone platforms with some big name titles available through to free offerings, which become extremely popular among users. Today we have the Cubes vs Spheres game for Android, which is simple but fun.
Many of the most popular gaming titles available for mobile devices feature simple but addictive game play, which makes it almost impossible to put them down. Cubes vs Spheres is a great game that is easy to pick up and a great deal of fun in the meantime.
You basically have a lunch pad where you fire spheres towards the cubes to stop them from entering the circle where your launch pad is situated, and when your spheres hit the blocks they explode into particles.
Trouble is you have to make sure that no more than three cubes enter your circle or the game is over, and the gameplay can get rather hectic as you progress with the cubes varying in how easy they are to destroy.
Your spheres can be flicked faster and higher depending on how you swipe your finger on the display, and the controls consist of simply swiping and tapping your finger. While the game costs either £0.61/$0.99 there is no in-app purchases needed to continue enjoying the game.
The game played quite well on my Galaxy S3 and would be even better on a tablet, and is compatible with Android 2.2 Froyo and above. For more information head over to Google Play and check out the demo video we have embedded below.
What game are you currently enjoying on your mobile device?