Trygger iPhone 5 Camera Clip & Cool 4/4S case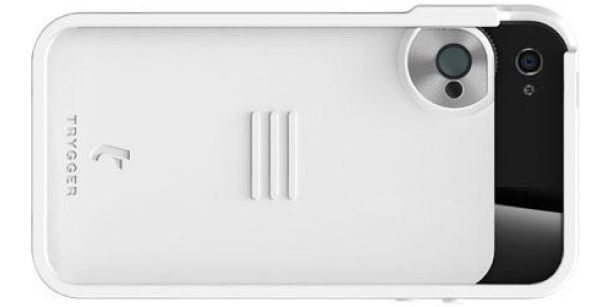 We have two cool camera accessories for the iPhone 4/4S and 5, one is a case and the other is a camera clip. The product name is Trygger and these are best suited to those that own the above smartphones and those that like to use polarizing filters to clean up noisy light and reflections.
The first product is called the Trygger Case for the iPhone 4 and 4S only, this allows budding photographers to set their own filter into position as well as allowing the ability to adjust the filter dial before shooting stunning photos. The good thing about this product is that it filters the correct lighting challenges that include glare, reflection and hazy skies.
Main features include adjustable polarizing filter, the case is shock and scratch resistant, the optical glass construction is hand ground, the filter and case can slide easily into position. So not only will the iPhone be protected by the case the Trygger case will also produce stunning photography. This was a Kickstarter project that had 1129 backers and raised $50,624. You can buy this product right now via Adorama or Bite My Apple for around $49.99.
The next product is the iPhone 5 Trygger Camera Clip, this is not a case like the one above but is a simple device that basically does the same thing with filtration when taking pictures. This product was a Kickstarter project, which has now ended. We have tried looking for this product online to buy but cannot seem to find it yet. Over on Kickstarter this product raised $10,501 and had 289 backers.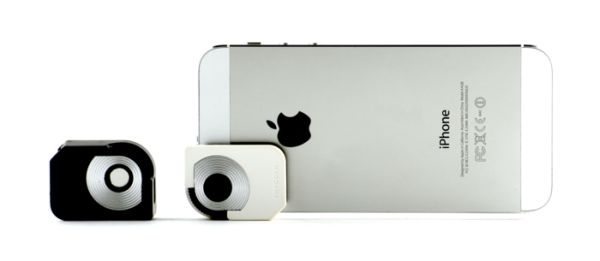 If you own the iPhone 5 and class yourself as an iPhoneographer then this product may just be what you are looking for, this is all about photographers relying on polarizing filters to clean up noisy light. The Camera Clip can be attached very quickly indeed that cuts out that entire nasty unwanted glare in return producing stunning pictures.
If you love taking pictures and also use photo sharing social network apps such as Instagram etc, then this product is definitely for you. For more information about the iPhone 5 Camera Clip please watch the video provided below r visit the Trygger Website here.