Android Jelly Bean 4.2 all new features in detailed changelog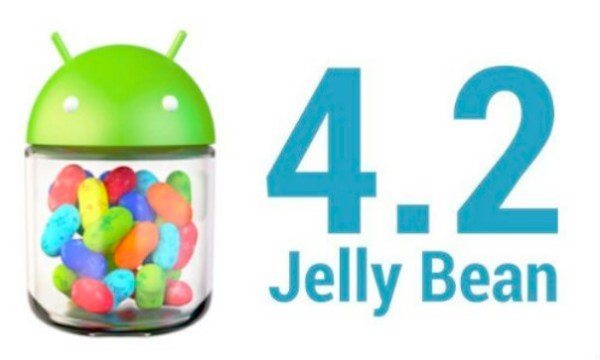 Although some devices are still receiving rollouts of the Android 4.1 Jelly Bean update, others such as the Nexus 4 are beginning to receive Android 4.2.2. When The Android 4.2 Jelly Bean operating system recently arrived Google didn't supply an extensive changelog. However you can now see every change since Android 4.1 as all of the Jelly Bean 4.2 new features have now appeared in a detailed changelog.
This changelog will be a great help to the many Android device users trying to fathom out what has changed since 4.1 as all of the things that have changed are clearly marked with a 'New' tag in red. Although the latest update is still Jelly Bean don't be fooled into thinking 4.2 is a minor upgrade as there are many changes and improvements listed.
The full changelog is separated into categories and the categories that have new features since 4.1 are Accessibility, Camera and Gallery, Clock, Graphics, Internationalization, Keyboard, Lock Screen, Messaging and Talk, Networking, Phone, Settings, System, Google Search and Google Now. Under Google Apps you'll also find new features listed under the categories of Calendar, Gmail, Maps, Google+, Chrome, Google Play Music and finally Google Play movies. Remember these are just the sections that contain new changes for 4.2 since 4.1.
Just some of the changes you'll notice are a completely redesigned camera app with new tools, Photo Sphere for taking 360-degree images, a new-look clock with digital or analog style and full HDMI mirroring with notifications and multi-display support. There's also a new Gesture keyboard, the ability to place widgets on the lock screen of your device, group messaging support via MMS, improvements to WiFi Direct support, new voice search and much, much more.
To read full details and see the complete Android 4.2 Jelly Bean changelog head to this Android.com page. When you've taken a look we'd really like you to come back and let us know what new features you've discovered that you most look forward to from Jelly Bean 4.2? If you are lucky enough to have a device that has already received the 4.2 Jelly Bean update has the list helped you unearth more changes than you'd previously noticed? Let us know with your comments.