Nokia Lumia 1000 limited specs with visionary engagement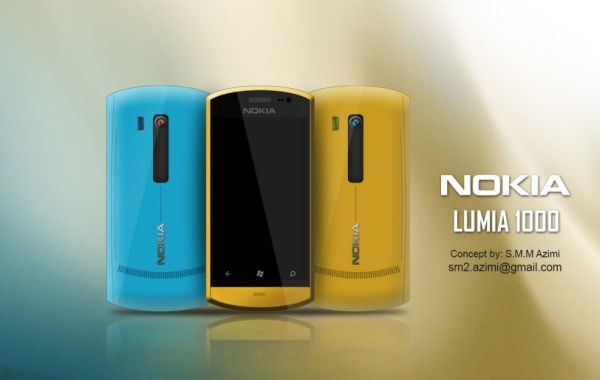 There are many smartphone designs out there and one that catches the eye like an eye with a twinkle from the stars is the Nokia Lumia 1000. There is a new way of thinking when it comes to this handset and one designer pushing the boat out is none other than Mohammad Mahdi Azimi.
We would love to take concept away from the Nokia Lumia 1000 because this is frightfully beautiful; this is a device where the design and specs engages visionary bliss.
The design above really pulls you in, please believe us when we say that this what not taken from a Nokia Patent, it is pure concept. We believe Nokia should look into this a little more because it gives them firm base of where to start if they were to think about a Lumia 1000 model.
Can you image a new Nokia Lumia breed featuring some awesome specs? Think about this for one minute, sit back and take these specs ideas in and then contemplate if the Nokia Lumia 1000 is for you.
On the camera side of this a 41-megapixel lens would be great for great photography, adding Windows Phone and Pureview to boot is a nice beginning. The designer has not put any specs online so we will do the honours and list a few, we would like to see a 41MP cam on the rear and a 12MP on the front, processing power would come via the quad core Snapdragon S4 Pro or even the Snapdragon 600 would do.
The design of the Nokia Lumia 1000 is a little dated and something we have all seen before but we like the word retro, in the music world musicians cover old-school tracks and enhance them with more boom, classic cars are still the best to look at, do I need go on with the hypothetical's?
Windows Phone 9 (Got to happen sooner or later), be nice to see Windows Tiles running smoother than ever, other specs like Kinetic energy charging, get rid of the cables and wireless mats etc, just shake or use motion to charge.
Do you like the look of the Nokia Lumia 1000?

Source – Concept Phones