The Galaxy S4: Planning a big bite out of Apple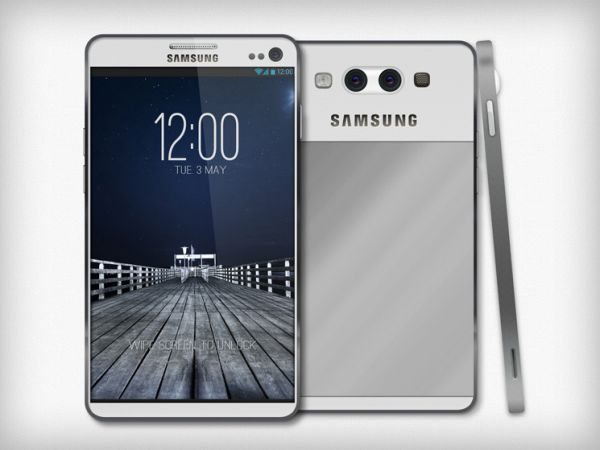 Apple's iPhone has gone from strength to strength, many of its supposed challengers have one-by-one fallen by the wayside. BlackBerry was forced to do a complete rethink and is gambling everything on its new touchscreen, HTC has slid into the red and is putting all its hopes in the One, while Nokia's Lumia has not managed to help the firm recover from years in oblivion.
It could be argued that only one handset has really managed to compete with the iPhone and its guises: the Samsung Galaxy S3. Now it is time for the Samsung Galaxy S4 to take a big bite out of Apple.
The S3 pipped Apple's iPhone 4s to the top award in many critics' polls in 2012, and in the third quarter of last year, it actually outsold it. In total, more than 40 million S3 units have been sold since its release at the end of May. Even though this has been said we reported 2 days ago that the iPhone 4S and iPhone 5 outshined the Samsung Galaxy S3 in sales, read more about this here.
Naturally, the rumour mill has therefore been in hyper-drive in anticipation of what the S3's replacement, the S4, will have in store. Like football shirts sold on market stalls, absolutely nothing is official, but here are a few of the rumours that are doing the rounds:
Hardcore quad-core
It is suggested that the device maker's Exynos 5450 chipset will be in place with a powerful Cortex A15 quad-core processor. Apple's iPhone 5 has an (unhelpfully named) A6 chip which runs at 1.30GHz; the Cortex A15 runs at 1.80GHz. Of course, Samsung recently unveiled its eight-core (surely it should be octo-core?) Exynos 5 Octa CPU, so this will surely work its way into the S series at some point, although maybe not until the S5.
Big screen fun
It is thought that the S4's screen will be an impressive five inches, with a 1080p HD display. While this is impressive enough, it could be even more fun. At CES,Samsung unveiled its Youm display, which is a flexible screen. Actually, flexible doesn't do it enough justice – it's positively bendy. Will it be on the S4? No one knows, of course, but there is enough chatter about it for Reuters to suggest it as a serious possibility. If you think just how many of your friends have been infuriated by a broken display – there's Samsung's target market for an unbreakable screen.
Extras
The Galaxy S4 is set to benefit from a not-too-shabby 13-megapixel camera, and may also be the first handset to use the Android 5.0 operating system, which is tastily named Key Lime Pie. No one knows for sure what Google has in store with its latest OS – better integration, social networking and so on, maybe even a rival for Apple's Facetime – but you can bet that the S4 will have been developed with these new features in mind.
And now for the last rumour: it looks like we'll be able to separate fact from fiction on March 14th or 15th, when a press conference has supposedly been set for the grand unveiling of the new S4. How do you like them apples, Apple?