Asus PadFone 2 given seemingly pointless UK release & price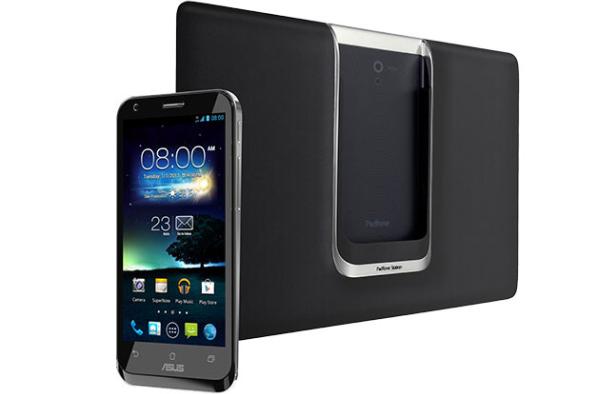 The Asus PadFone 2 was originally announced officially back in October of last year, and now despite announcing its replacement earlier today the Asus PadFone 2 has been given a seemingly pointless UK release and price.
Earlier today at the Mobile World Congress Asus announced the new PadFone Infinity along with the FonePad, which is slightly different as this is a 7-inch tablet that can also make calls in a similar way to the Samsung Galaxy Note 8.0. The Asus PadFone 2 is a dockable smartphone and tablet solution, which will now go up for pre-order for consumers in the UK on March 1st.
The PadFone 2 is priced at £599 that compares to the £799 the PadFone Infinity is supposed to be priced at when it's released around April. The handset uses a 4.7-inch 720p Super IPS+ touchscreen display running on a quad core Qualcomm Snapdragon S4 processor clocked at 1.5GHz with 2GB of RAM.
There is also a 13-megapixel rear facing camera that is capable of 1080p video capture along with a 1.3 megapixel front facer, 32GB of on board storage, and there is a 2,140 mAh battery unit that provides up to 16 hours of talk time according to Asus.
The tablet docking station features a 10.1-inch display with a resolution of 1280 x 800 and a 5,000 mAh battery pack. The docked weight comes in at 649 grams so is a lot heaver than the recently announced Sony Xperia Tablet Z.
It remains to be seen how many UK consumers go for the PadFone 2 considering its replacement looks a lot more appealing, but the lower price may be the deciding factor.
Will you be bothering with the Asus PadFone 2 or choosing the Infinity?
Source: TechRadar.