Nokia Lumia 720 vibrant both in color and specs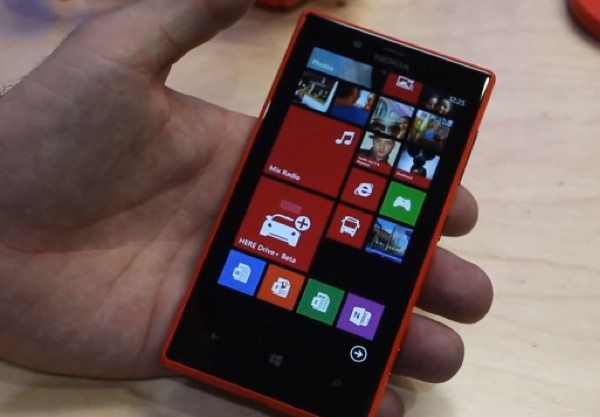 News from MWC 2013 is ricocheting off the walls at the moment and it's difficult to keep up with the amount of new devices to detail but we certainly enjoy trying! The Nokia event is now done and dusted and the Nokia Lumia 720 is one of the smartphones we'd like to give you more information on. This Windows Phone 8 handset is aimed at the mid-range of the market and we think it has enough about it to appeal to plenty of potential customers as it's vibrant in both colors and specs.
We had hoped to see more on the Lumia 720 at MWC and earlier today gave you some very brief details on both the Lumia 720 and 520. For now we want you fill you in with more info on the Lumia 720. The Nokia Lumia 720 will release in some regions of Asia and Europe during this March, from €249 or £218, equivalent to around $330. However it looks as though it might miss the US market because it lacks 4G LTE connectivity.
Specs include a 1GHz Qualcomm Snapdragon dual-core Krait processor, Adreno 305 graphics, 4.3-inch ClearBlack WVGA display with resolution of 800 x 480 and 217 ppi and featuring Corning Gorilla Glass 2, 512MB of RAM and 8GB of internal storage, expandable via microSD to 64GB. There's also a 6.7-megapixel rear camera with Carl Zeiss optics, autofocus, LED flash, geotagging and 720p video capture as well as a 1.3-megapixel front-facing camera, NFC support, 2000 mAh battery, and wireless charging availability with a snap-on battery cover.
The Lumia 720 also has Wi-Fi 802.11 a/b/g/n and Bluetooth v.3 and the dimensions are 127.9mm x 67.5mm x 9mm while it weighs in at a nicely lightweight 128g. The casing of the phone is polycarbonate and color options are black, cyan, white, red and yellow. One point to note about the Lumia 720 is its super-sensitive display meaning the touch technology still works even when wearing gloves. The camera also has an F1.9 aperture so it should be a decent performer in low-light conditions.
If you want to see a hands-on look at the Nokia Lumia 720 check out the video below this story. What do you think of this latest offering from the Nokia stable? Could you be tempted to make the Lumia 720 your next smartphone choice? Let's have your comments about this.
Source: GSM Arena