The Simpsons Tapped Out video review digest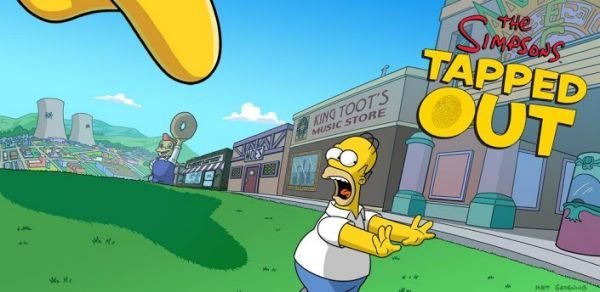 The Simpsons Tapped Out game that is available for iOS and Android users has been out a while now, we are now providing a few YouTube review videos below for those that have not heard of this game. Before you all laugh, we asked a lot of people if they have played this game and they say they never new it existed so now it is time to give them a recap thanks to out Simpsons Tapped Out video review digest.
This game is a free app for iOS and Android users and yes it features Mr. Homer Simpson, this game was first published and launched March 1st last year on iOS and February 6th this year for Android. There was a lot of trouble when this game launched on the App Store, the game was pulled because Electronic Arts servers could not cope with the popularity and so many users were playing the game at the same time, everything is all running smoothly now so we thought we would place a few video reviews below for your loving eyes.
This is a stunning game that offers a variety of buildings and where you need to spend virtual donuts or money, the game allows you to place roads, buildings, rivers, decorations and so much more. You have to complete quests to move on in the game, this is where you breathe life into Springfield.
Now you can make Springfield the way you want it to be, complete some awesome tasks to level up, get Apu to work mega hours in Kwik-E-Mart and so much more such as grow and harvest Tomacco on Cletus's Farm, Party down with Duffman at Duff Brewery and visit your friends' Springfields, play pranks, and collect cash.
We are not going to spoil it for you and for those that have not heard of the game please do let us entice you with our "The Simpsons Tapped Out" video review digest. Please watch the videos below, if you are already playing this game on your device please do send in your comments on what you think of the gameplay.