ZTE Grand Memo could take on Galaxy Note series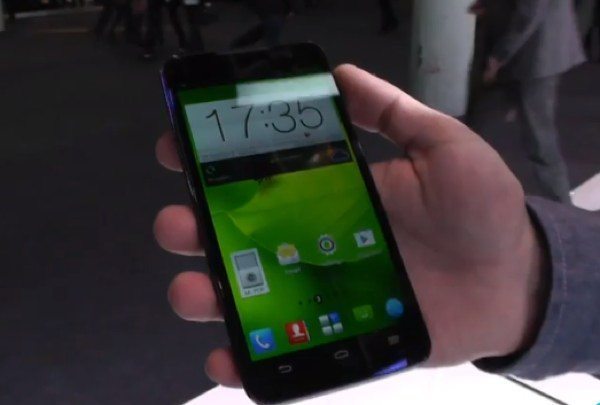 Last month we brought readers some initial news on the ZTE Grand Memo, a smartphone with a whopping 5.7-inch display, likely to appeal to those who favor large-screened phablet devices, such as the Samsung Galaxy Note series. We hoped we would see much more at MWC 2013 in Barcelona, which is taking place over the next few days and it has now been officially announced there. Depending on the timing of its release we wonder if it will end up taking on the Galaxy Note 2 or the Note 3.
First we'll run you through some of the Grand Memo specs and although they originally included a 1.7GHz Snapdragon S4 Pro quad-core processor, it seems that ZTE has now gone for a 1.5GHz Qualcomm Snapdragon 800 processor, apparently the first phone to feature this CPU. It also appears that since we first detailed the Grand Memo the 5.7-inch TFT display is now 1080p resolution with LTE connectivity (where applicable).
There's also 2GB of RAM and 16GB of internal storage, expandable via microSD, a 13-megapixel rear camera with 1080p video capture and 1-megapixel front-facing camera and a 3200 mAh battery. The Grand Memo runs on Android 4.1.2 Jelly Bean and is 8.5mm thick, slimmer in fact than the Galaxy Note 2 but does not include a stylus.
We have no pricing or release dates yet for the Grand Memo other than that it will launch first in China followed by Europe shortly afterwards. If you want to know if the phone will release in the US it seems that ZTE is currently still considering further launches. If you want to take a better look at the ZTE Grand Memo then check out the video that we've embedded for you below this story.
We'd like to know what you think of the ZTE Grand Memo? Do you think this can viably compete with the mighty Galaxy Note 2 or 3 when it comes out? Would you purchase the Grand Memo if it's released in your region? Let us know by sending in your comments.
Source: Engadget