Canal Football Club app for Android & iOS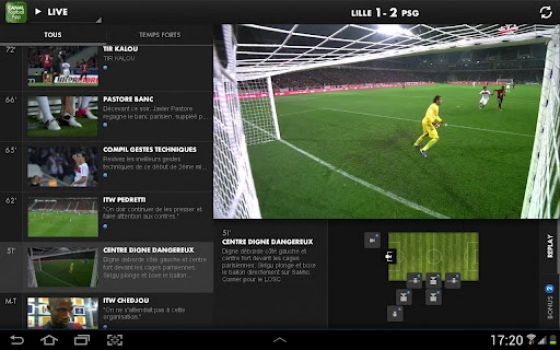 We all love apps and we thought we would reach out to those in France, if you follow the the Canal Football Club show then the Canal Football app will be just perfect for you. This will allow users the unique experience of during and after games of the Ligue 1 CANAL + great matches.
The app allows users the ability to select your perfect angle of view to review the noblest actions, it alos provides exclusive content via the show Canal Football Club, it also provides reactions consultants antenna, analysis and replays.
You can note the players, the game and you can also compare notes with those subscribers as well, which is cool. Visit all the football news video and much more.
For iOS users you must have iPod touch, iPhone or iPad running iOS 5.1 or later, it is compatible with the iPhone 5. Android users need Ice cream Sandwich (4.0) minimum.
Please do let us know if you are using the Canal Football app, love to know what you think?
We normally write about apps that are written in English, but we thought we would share this with those that are Frence and follows the Canal Football Club show. Install via Google Play / App Store