LG Optimus G on Sprint 4.1.2 Jelly Bean update movement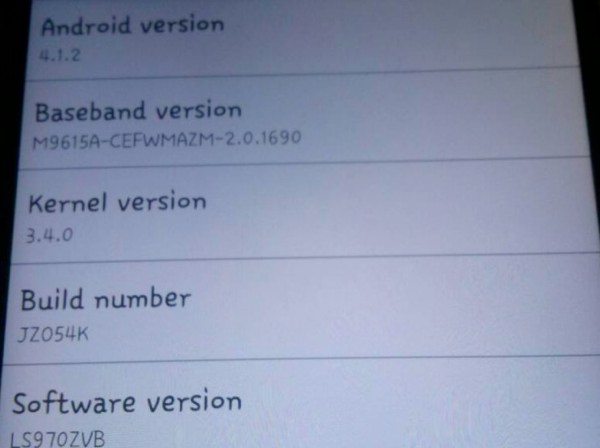 Many of our readers like to be kept informed about operating system updates for their phones and today we have some news for LG Optimus G owners on Sprint. If you've been waiting for your first sample of Android Jelly Bean on your device then you could be in luck as it appears that some Sprint owners of this phone are receiving the update right now.
Sprint users of the device may have felt a little aggrieved that their Optimus G released on Android 4.0.4 Ice Cream Sandwich while those in Europe recently saw the Optimus G launched there running Android 4.1.2 Jelly Bean. As well as that those in Korea have already seen Jelly Bean arrive for their Optimus Gs but it seems this next snippet of information is a good indication for Sprint owners at last.
Software version LS970ZVB with Android 4.1.2 Jelly Bean, has reportedly been received by some users of the Optimus G on Sprint. It is not clear yet whether this is a full rollout of the update or a test, after all Sprint hasn't chosen to announce the arrival of the update yet. Either way though, it's a very promising news as either the rollout is being pushed out right now or it looks as though it will be coming very soon.
With this in mind we'd really like to hear from readers who have the LG Optimus G on Sprint. Maybe you're one of the fortunate ones who have received the Jelly Bean update from Sprint and LG already? If you haven't yet received the update are you pleased to learn that it could be with you shortly? Send your comments to let us know.
Source: Unwired View