Nokia Lumia 720 and 520 UK release & SIM free price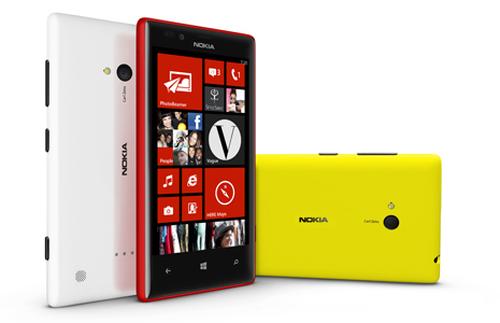 Nokia is busy expanding its Windows Phone 8 range of smartphones and this week revealed some more mid-range handsets in the form of the Lumia 720 and Lumia 520, and we already have the UK release date and SIM free price for you.
At the start of the week at the ongoing Mobile World Congress Nokia unveiled the two devices, and already the handsets have gone up for pre-order via online retailers Clove and Expansys. When the handsets were first announced Nokia revealed that the handsets will be available at the end of March in Asia and other markets after that, and Clove have the handsets down for April 1st availability.
The retailer also has some pricing for the two smartphones with the higher spec Nokia Lumia 720 costing £299.99, while the Nokia Lumia 520 is priced at £169.99 with both handsets being SIM free. Clove is saying that the full amount will be charged to your credit or debit card immediately as the price has been confirmed with Nokia.
This compares to rival retailer Expansys that has both handsets down for pre-order but states the price has not yet been announced, and also at the time of writing the retailer also doesn't have a ship date.
Both handsets just like other Nokia Lumia's will come in a variety of colours but for the time being the choice on both the retailers is limited with Clove having the Lumia 720 in black only, while the 520 is available in black or white.
Will you be buying a new Nokia smartphone this year?