BlackBerry Z10 update brings battery life joy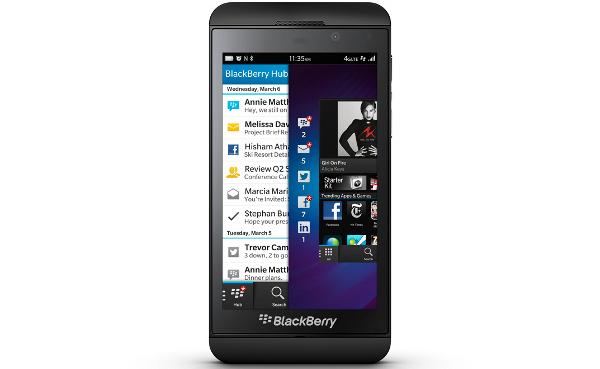 The new BlackBerry 10 operating system has been with us for a few weeks now, and those that already had access to the new offering have been given it the mainly positive reviews. There has been some criticism about the length of time the BlackBerry Z10 provides in between charges, but a software update brings some battery life joy to the handset.
Although the BlackBerry Z10 is only a few weeks old the company is already pushing out a firmware update, which has been promised to improve battery life along with a number of minor bug fixes as well as improving the camera on the smartphone.
Shortly after becoming available many users were given feedback to the company, and based on this BlackBerry has come up with the first update for the Z10, and brings the device to BlackBerry 10 10.0.10.85.
Other improvements to the OS include some fixes for the Gmail calendars, and the company has said that the way users import contacts from online sources has been improved. There has also been an improvement in the performance of third party applications, and stated that during this month a number of big app releases will be available including the likes of WhatsApp.
The camera has been improved for low light conditions along with improvements to the browser and video playback, but it's the improvement to the handsets battery life that will be most welcomed by users with the company stating there has been over sixty battery saving enhancements.
If your handset is not tied to a carrier the update can be found in the device settings and software updates, hopefully carrier specific versions will get the update shortly as well.
Has your BlackBerry Z10 got the update yet?
Source: BlackBerry.