CocoPPa app problems on how to use it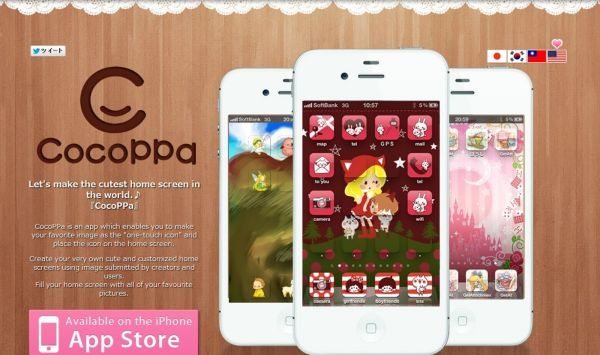 The CocoPPa app seems very popular at the moment, not for us because we installed it and then deleted it because of a few issues. Overall the iOS application is nifty in what it can do, it basically allows the user to make their best image as one of their one-touch icon, once you have done this you can add the icon on the home screen, in a nutshell it adds shortcut icons for you.
It allows users to create customized home screens by using images submitted by users and creators, it is a good idea and to be honest it was so annoying to use. It is supposed to be an app that allows you to create shortcut icons, but it is not short to set it up.
You have to go to the App Store and install the CocoPPa app, ok that is the standard procedure if you want an application, and this was painless. Now you open the app once it has installed, then go through the whole process of making the icon as your shortcut.
The app says that you select an icon you like, then choose the destination that you wish to activate with the icon and then you need to select the "add to home screen" via Safari, this is when the icon will be created. Once you get used to it you will add them fast, but for us we think it is pointless and time consuming. Just release an app that allows you to choose an icon without the pain of opening in Safari etc.
The search feature is not the best in the world; you may not even find the perfect icon. For more information on how to use this app please visit Style Fake who have an extensive guide on how to use the CocoPPa app, if you cannot be bothered to read anymore then please watch the video provided below.
What do you think of the CocoPPa app?