HTC One Review: The only 'One' for 2013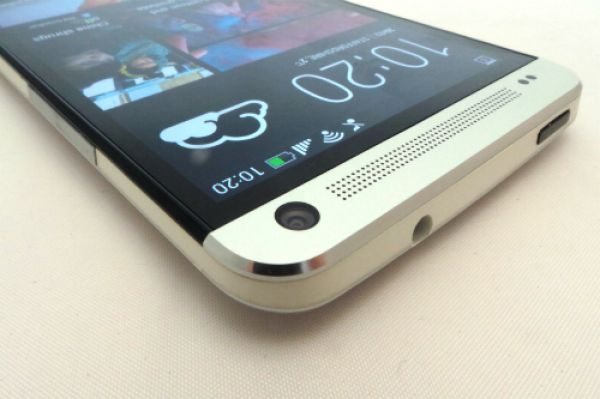 HTC has confirmed its Android flagship of 2013; the HTC One will be the only 'One' device to launch this year. The HTC One, which was unveiled a few weeks ago, is already proving to be a hit after receiving a stack of positive reviews. But, according to Phil Roberson, head of HTC UK and Ireland, there isn't another flagship on the agenda for 2013. It was around this time last year that the Taiwanese manufacturer announced a range of 'One' devices, namely the One S, One X and One V.
But, the HTC One marks the start of a "new approach" from the manufacturer as it looks towards producing fewer devices and focus more on the quality of the handsets it does release.
So, will the HTC One bring enough innovation and functionality to the table to kick-start this new strategy? Judging by its positive reception so far the future is certainly looking bright. Read on to decide for yourself…
Design
HTC is renowned for making stylish, good-looking handsets, and the firm hasn't failed to impress with its new offering. The curved aluminium backplate on the HTC One gives it a premium feel and enables it to sit comfortably in the hand. On the front fascia of the handset sits a 4.7-inch display, which is also accompanied by two 'BoomSound' speakers, featuring a built-in amplifier offering stereo audio.
Display
The HTC One boasts one of the highest screen resolutions ever seen on a smartphone, packing in a staggering 468ppi. Although the full 1080p HD display may not be as bright as that seen on the Sony Xperia Z, images are crisp and clear, whether viewing your favourite blog or flicking through your picture gallery. However, the colours sometimes seem over saturated which cause the screen to become tiring on the eyes when looking at it for long periods of time.
Under the hood
Powering everything along is a generous 1.7GHz quad-core processor with 2GB of RAM, which is more than enough to ensure the new 'BlinkFeed' homescreen runs without a hitch. BlinkFeed pulls through information to the homescreen in real time, so it's constantly connected to online sources, similar to the Live Tiles on Windows Phone devices. However, performance isn't jeopardised and navigation across the handset is smooth, even when multitasking.
Operating System and User Interface
Overlaying Google's latest Android Jelly Bean software is HTC's new Sense 5.0 interface, which brings the all-new BlinkFeed feature we mentioned. BlinkFeed brings updates from media sources such as The Guardian and Reuters, as well social networks together on the flipboard style tiles.
If BlinkFeed isn't your thing it's also possible to switch to a different homescreen, which you can fill up like you would on other Android devices. However, doing this will lose you the benefit of having BlinkFeed there as soon as you unlock the handset. However, while Sense 5.0 allows users to select different elements to show up on the lockscreen, these customisation options aren't carried through to the default BlinkFeed homescreen, so you can't add any extra icons here.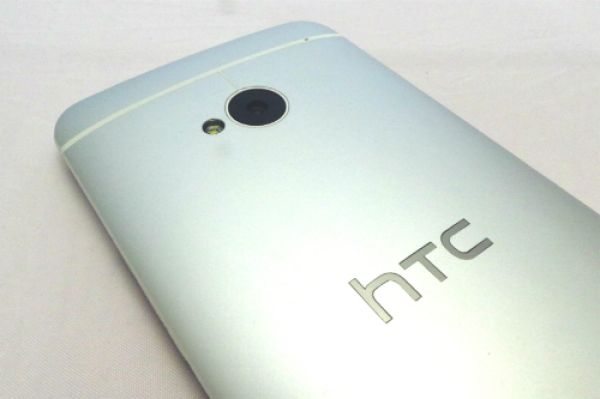 Camera and Video
HTC has introduced what it calls an UltraPixel camera, which is only 4-megapixels. But, it's the way these megapixels work that takes the HTC One's camera technology to the next level. HTC has used a bigger sensor, which allows more light to pass through. It works particularly well in low light conditions, enhancing the overall quality and sharpness of the images produced, and banishing any unwanted blurs or shadows.
The Taiwanese firm has also included an extra helping of innovation in the form of HTC Zoe, a camera function that instead of capturing an image, records a short three-second video clip. Users can then pull out different frames for editing. For instance, if someone were to walk past the frame as the shot is being taken, you can roll the image back to a point where there are no obstructions in the picture. But, if the handset isn't held completely still while capturing an image some distortion can occur where an object has been removed.
It's a really innovative feature that ensures you always get the perfect shot, very much like BlackBerry 10's Time Shift function. However, while the Time Shift app only lets you edit people's faces, HTC Zoe works across any part of the image. When it comes to video the HTC One records in 1080p at 30 frames per second, and thanks to a HDR function, produces clear and crisp results even in low-light settings.
Verdict
Thanks to its sleek design, powerful performance and a generous helping of innovation the HTC One device that really stands out from its rivals, successfully signalling the beginning of HTC's new strategy. The BlinkFeed homescreen is sure to divide opinion, and while hardcore Android lovers may not be won over by the new feature, it could certainly appeal to fans of Windows Phone devices.
The HTC One is a great handset and shows that HTC is serious about making its mark as a smartphone manufacturer with a focus on quality, not quantity. To see the HTC One in all its glory, check out the full video review below.
Written by Sarah Hazelwood of Dialaphone, the home of all the latest smartphones.