HTC One unlocked 32/64GB price looks good against iPhone 5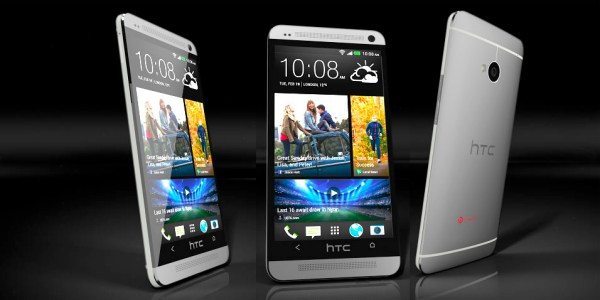 The HTC One is definitely one of the stronger smartphones that will hit the market this year and is due to release in regions across the world starting from mid-March. It's a very impressive handset that many are waiting for and we've not held back with our admiration for this device. Now we have news of confirmed unlocked pricing, which makes the HTC One more than competitive against the iPhone 5.
The HTC One price for Taiwan, its home country, has now been officially announced and the prices for the 32GB and 64GB versions are actually cheaper than for the unlocked iPhone 5 32 and 64GB models. Considering that the iPhone 5 is already six months old and that the HTC One has notable high-end specs we think this will surprise many. While the HTC One is certainly not cheap, we think plenty of consumers will be pleased to learn that it may not be as expensive as they feared.
The price for the HTC One 16GB in Taiwan is set at 19,900 TWD and we'd expect the prices to be roughly the same for other markets. For example this price equates to $671 or €516. The 32GB HTC One will cost 21,900 TWD, that's around $734 or €568 and the 64GB HTC is officially priced for Taiwan at 24,900 TWD, $840 or €645.
Compare these prices with the price of the unlocked iPhone 5 in the US, which is $649 for 16GB, $749 for 32GB or $849 for 64GB and you can see that the 32GB and 64GB unlocked HTC One come in cheaper than the iPhone 5. The price in Taiwan for the 64GB iPhone 5 unlocked is 28,900 TWD as another reference. While these price differences may not be huge and the US prices may not be an exact conversion from the Taiwan pricing, it still means that the HTC One is viably priced to rival the iPhone 5.
Add to this the fact that the HTC One has the very latest specs with a 1.7GHz quad-core Snapdragon 600 processor and full HD display with 469ppi then we think the pricing seems reasonable and about what we would expect. For prices with a contract we can tell you that when the HTC One hits the US it will be available on AT&T, T-Mobile and Sprint with prices around $199 on the usual two-year contract up to around $299 for the 64GB option.
It won't be too much longer now until the HTC One is hitting shelves across the world and we'd like to know if you are considering purchasing this smartphone? If so what are your thoughts on the price of this notable handset? Let us have your comments on this.
Source: ePrice Google Translated Via: Unwired View