Lenovo IdeaPhone S890 video review pleasures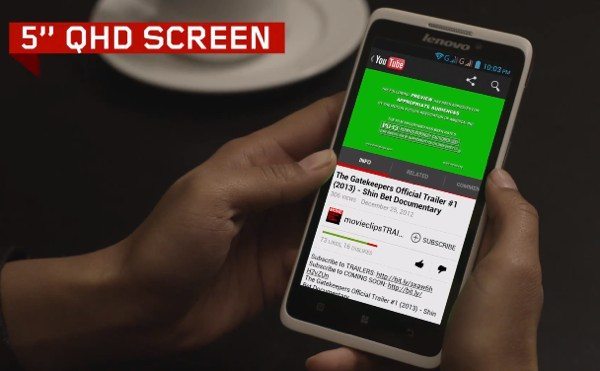 As well as giving you written reviews of smartphones and tablets here at Phones Review we also like to bring readers video reviews of devices as sometimes people find these video looks very useful. If you are thinking of purchasing the Lenovo IdeaPhone S890 we have some video review pleasures before you below this story, to give you an informed look at this smartphone.
Before we get to the videos we'll go over the key specs and features for you. The Lenovo IdeaPhone S890 was released in January and has a 1.2GHz dual-core Cortex-A9 processor, 5-inch IPS LCD display with resolution of 960 x 540 and 220ppi, 1GB of RAM and 4GB of internal storage, expandable via microSD to 32GB. It also has an 8-megapixel rear camera with 720p video capture and a VGA front-facing camera.
Other specs include it being a dual-SIM phone and it has Bluetooth, Wi-Fi 802.11 b/g/n, a 2250 mAh battery and runs on Android 4.1 Jelly Bean. The Lenovo S890 comes in blue, black or white color options, dimensions are 143mm x 74.2mm x 9.3mm and it weighs 176g.
We've taken a look for suitable videos to show you and the first comes from Lenovo giving an official quick tour of the S890 to give you an initial basic idea of the device. We then have a hands-on look taken at CES 2013 of the IdeaPhone S890 from Fone Arena for your delectation. The third video we have for you is a longer 6-minute look at using the Lenovo S890 and the final viewing is another hands-on review, this time from Phone Arena. You can see all of the videos below this story.
We'd like to hear your impressions of the Lenovo IdeaPhone S890 so do let us have your comments.