Angry Birds cartoon series flying soon and in-app viewing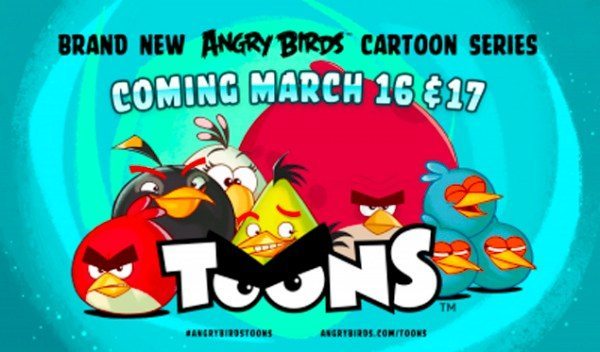 Hands up anybody who has never heard of Angry Birds! No, not that many hands there and to be honest that's not surprising as the successful Angry Birds app in its many different forms has now been downloaded an incredible 1.7 billion times. So successful has the Rovio Angry Birds app been that after spawning toys, clothing, board games and more we now have an Angry Birds cartoon series on the way.
If you're an avid Angry Birds fan then you may have heard the official announcement from Rovio about the cartoon series way back last April and no doubt it will have seemed like a long wait since. However if you can't wait to see the cartoons then you haven't long to wait now as the first cartoon will air this weekend, March 16-17.
There are a whopping 52 episodes in total to be shown, with a fresh episode each Saturday and after each episode has first been shown it will be available to see the following day on Comcast's on-demand services as well as on Samsung's Smart TV. Maybe the best news for the many enthusiastic gamers who have the app/apps is that the cartoons will also be available to view inside the Angry Birds apps. If using the app then you'll see a button on the app homescreen offering the Angry Birds Toons channel.
The following countries have signed up to broadcast the Angry Birds cartoon series on TV, Australia, Brazil, Chile, Finland, France, Germany, India, Indonesia, Israel, Norway and South Korea. No doubt more countries will follow and it also looks likely that when Rovio made some Angry Birds apps free at the beginning of this month it was a tactical marketing move aimed at creating even more Angry Birds fans before the cartoon series launch.
Are you an Angry Birds fan and if so are you waiting for the new cartoons to air on TV? Maybe you'll be viewing via the in-app Toons channel? Let us know with your comments.
Source: The Guardian