AT&T BlackBerry Z10 priced and dated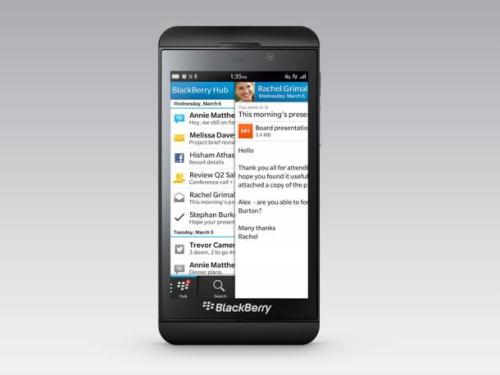 The new BlackBerry operating system along with the only handset running the software has been available for users in the likes of UK and Canada for over a month now, but the AT&T BlackBerry Z10 is priced and dated with pre-orders for the handset about to get underway.
This news comes as T-Mobile users in the country with business accounts can start to pre-order the BlackBerry Z10, and rival carrier AT&T will start its own pre-orders from tomorrow for customers with a release date of March 22nd.
The new smartphone will cost customers of AT&T $199.99 when taken with a new two year contract, and comes while users of rival carriers are still waiting for news of the BlackBerry Z10 availability.
BlackBerry 10 is miles away from the older operating system from the company and features some neat ideas in an impressive looking UI, and even though the OS as only been available for a short time BlackBerry has listened to users and already begun pushing out a software update that fixes a number of things, but more importantly is promised to improve battery life.
The handset will also offer support for the carriers fast LTE network, and the device will become the first major BlackBerry launch in the country for a couple of years, and while the BlackBerry Z10 is already available in over twenty countries around the world, most will be watching how the handset does in the US before judging how successful the new platform is.
Are you getting the Blackberry Z10 from AT&T?
Source: AT&T.