HTC One official accessories on sale in UK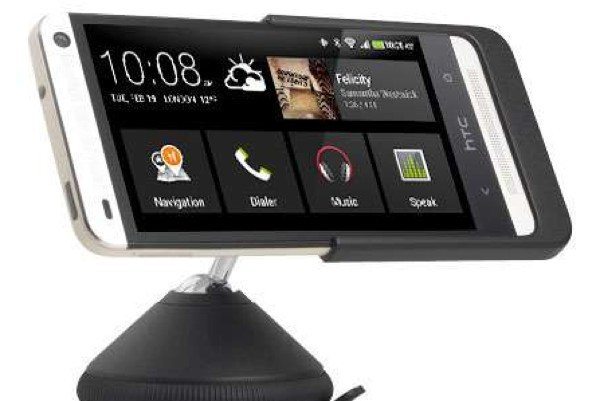 The HTC One smartphone is due to release later this week and we have no doubt that this really impressive device will fly off the shelves. This will be one of the hottest phones of the year and if you've already made up your mind to buy it as soon as it launches then you may be interested to learn that some HTC One official accessories have already gone on sale in the UK.
We haven't held back with out enthusiasm about this quad-core processor smartphone with its 4.7-inch full HD display with stunning 469ppi and if you're lucky enough to get one we imagine you'll want to keep it looking good and add to it with the odd accessory or two. We have details then of an official case, screen protectors and also a car dock, along with pricing for you.
The Double Dip Hard Shell case (HC C840) will keep your HTC One phone looking good and protect it too. The case consists of a main part that the HTC One slides in to and then 2 snap-on colored caps add extra security. When the phone is placed down there's a bit of added protection from a slight lip to the front edges. The hard shell case is constructed from soft touch polycarbonate and the price is £14.99.
As well as the case you may want to give your screen some additional protection from everyday scratches and scrapes. The official HTC One Screen Protectors (SP P910) are priced at £6.00 for a pack of two. The last accessory is the official HTC One Car Kit (CAR D160) and although this will set you back £44.99 it's a very impressive accessory and has a stylish design too. Bluetooth is automatically activated when you dock the phone in it and hence connects to the in-car Bluetooth system.
All of these three accessories are already in stock right now at Clove where you can see some initial photos and video to come soon. Are you heading out to buy the HTC One later this week and will you be ordering any of these official accessories for it? Let us know with your comments.