BlackBerry Z10 carried by Verizon March 28, plus white option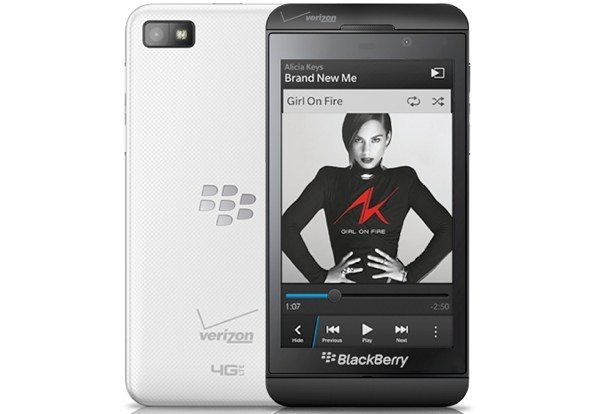 There's some excellent news today for those of you waiting for the BlackBerry Z10 to release on Verizon as the giant US carrier has now announced it will launch the flagship BlackBerry phone on March 28. Not only will the phone go on sale with Verizon but also it will be available on Big Red in an exclusive white color option, as well as the usual black version.
We've already heard launch details from T-Mobile and AT&T the latter will release the BlackBerry Z10 on March 22 so Verizon customers do have to wait a little longer, but thankfully not too much longer. We think the white color option will be a big draw to potential Z10 customers too as it looks pretty stylish and is a nice alternative.
The BlackBerry Z10 price on Verizon will be $199.99 on the usual two-year contract, which is the same price that AT&T will sell the phone for. Yesterday we also gave readers details of an unlocked price so check that out for more information. If you're still waiting for details of the Z10 on Sprint then you're out of luck as Sprint has decided not to offer the Z10 though the carrier will offer the BlackBerry Q10 with the customary QWERTY keypad, due for release later.
As a quick reminder we'll tell you that the BlackBerry Z10 has a 1.5GHz Qualcomm Snapdragon dual-core processor, 4.2-inch display with resolution of 1280 x 768 and 355 ppi, 2GB of RAM, 16GB of internal storage (expandable via microSD), 8-megapixel rear camera with 1080p video capture and also a 2-megapixel front-facing camera. Of course it runs the brand-new BlackBerry 10 operating system.
Pre-orders for the BlackBerry Z10 will be available through Verizon from today here. Are you happy to hear the news that Big Red will soon release the Z10? Maybe you'll be purchasing through Verizon to get your hands on the exclusive white option of the phone? Let us know with your comments.
Source: PCMag