iPad 5 could benefit from inductive Smart Cover for charging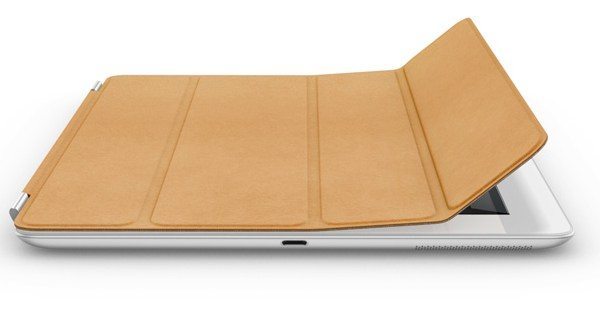 Although there seem to be differing suggestions for when the iPad 5 will release this year, one thing we can be sure of is that there will be a new iPad for 2013. Hot on the heels of rumors of wireless charging coming to the iPhone 5S we are now hearing reports that the iPad 5 could have an inductive Smart Cover accessory that can be used for wireless charging.
Many consumers would love to see the next Apple iOS devices come with wireless charging and this possibility now seems to be more and more likely. The Apple Smart Covers for the iPad are already extremely popular and so the idea of coming up with a Smart Cover that could wirelessly charge your iPad 5 would be very appealing. With the iPad mini recently proving so successful we wondered what Apple could come up with to make the standard iPad more appealing and wireless charging could certainly have that effect.
Last year Apple was issued a patent for inductive charging for iPhones and iPods but now Apple has a brand-new patent specifically for a Smart Cover using induction that could be used for iPads. This means that consumers would be adding wireless charging for their iPads at the same time as protecting the tablet and personally speaking anything that would help to cut the amount of wires trailing around the home would be welcome as far as we're concerned.
The technical details of inductive charging are very complex so if you want to learn more on that then check out the source link below. Basically though, there are two ways that this could work and the first involves taking small amounts of power from a plugged in iPad and storing it in a battery that would be incorporated into the Smart Cover and then dealing that power out again when it's not plugged in. The second method involves plugging in the Smart Cover and then charging the iPad from that when convenient.
Importantly it's reported that even if you were using the Smart Cover as a stand for the iPad it could still be charging the device. There are even suggestions that this wireless charging Smart Cover could be used to charge other iOS devices all at once. If indeed this development does come in time for the iPad 5 we think it would be a big selling point and it seems as though Apple is really taking this consumer wish seriously now. However, we've heard rumors of release dates for the iPad 5 from as early as this month to sometime in the fall so this remains to be seen.
Are you waiting for the next iteration of the standard-sized iPad? Would you be more likely to purchase the iPad 5 if a Smart Cover for wireless charging was also available? Let us know with your comments.
Source: MacWorld