New Nexus 7 release then iPad mini 2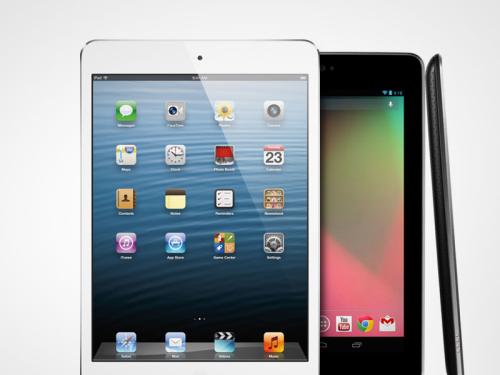 During the last year or so the choice of smaller sized tablet PCs have increased and currently the iPad mini and Nexus 7 are arguably the two most popular devices available to consumers, and now reports are suggesting that a new Nexus 7 will be released before the iPad mini 2.
New reports are suggesting that the iPad mini 2 along with a Retina Display will be released in either the third or fourth quarter of this year, with the display on the current model being the biggest criticism from owners of the device. The device has a display with a resolution of 1024 x 768 with a pixel density of 162ppi, but the second generation of iPad mini is being tipped to have a resolution of 2048 x 1536 that will provide a pixel density of 324ppi.
According to NPD DisplaySearch analyst Paul Semenza the iPad mini 2 will be released after we see a refreshed Nexus 7 come to the market, and the current model has a display with a 1280 x 800 with 216ppi pixel density, but it is thought the new model could increase to 1920 x 1200 that would provide a 323ppi.
The new version of the Nexus 7 is being tipped to be available earlier than the next version of the iPad mini, and with the Google I/O event taking place in May it could be revealed then with a release around a year after the original model became available.
Will you be getting either the new Nexus 7 or iPad mini 2 this year?
Source: Cnet.