iPhone 6 or 5S eye tracking and KeepSafe possibilities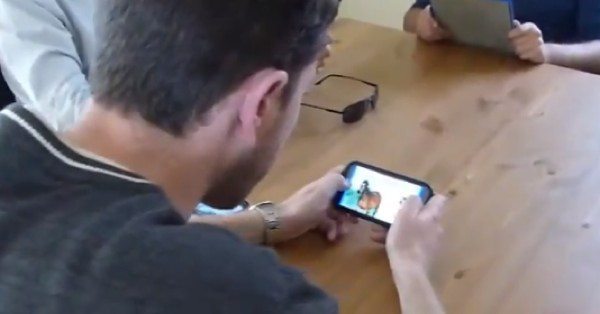 The iPhone 6 and iPhone 5S may still be some time away from a release but we have already been hearing about plenty of rumored specs and features for the next iterations of the iPhone. For instance there have been leaks regarding NFC and a fingerprint sensor, rumors of a stylus pen accessory, wireless charging, a new A7 chip and much more. Today we have more news of possibilities rumored for the iPhone 6 or 5S including eye tracking and also KeepSafe security software.
It's widely thought that the next iPhone will be called the iPhone 5S and will release either this summer or in the fall, followed by an iPhone 6 early next year. However of course Apple could change its iPhone launch patterns and we won't know anything firm on this until Apple chooses to inform us. Although these new leaks may not make it in time for the iPhone 5S, they look to be plausible for the iPhone 6.
Firstly we'll start with the KeepSafe security software and regular readers may remember our recent post about a rumored fingerprint sensor for the iPhone. This stemmed from Apple's acquisition of AuthenTec last year, a specialist fingerprint scanning company using Smart Sensor technology. Now further news suggests that KeepSafe software will be used for the fingerprint sensor as Apple has now also registered a trademark for KeepSafe as well as AuthenTec.
KeepSafe is a fingerprint enabled software app that AuthenTec uses to keep data secure and private and the trademark was granted to Apple by the US Patent and Trademark Office on March 8. It means that files can be encrypted in a protected folder that will not be displayed to other people using the same computer. Further backing up the idea that a fingerprint sensor is coming to the iPhone is the fact that part of AuthenTec's website now has a message saying that the section is closed and that products are "no longer available," which could imply that the technology is going to be used in future Apple devices instead.
On to the eye tracking technology theory and of course the Samsung Galaxy S4, the next iPhone's biggest rival, has just been announced featuring Smart Pause and Smart Scroll features that work by sensing the movement of the eyes. It seems that eye tracking could come to the iPhone 5S or 6 as Apple already owns several patents regarding eye tracking for the iPhone and iPad and now it seems a new startup company may supply eye tracking and also head tracking control for future iOS devices. UMoove may be a new company with only three years of experience in this field but is able to offer a software-only idea that could control an iOS device. To give this feature to the iPhone 5S or iPhone 6 would probably necessitate support being added to the next major Apple mobile OS update, iOS 7, but as it's a software solution there may not be any need to change the hardware.
UMoove could offer this software solution to other manufacturers besides Apple though and is seeking broad adoption of the technology to encourage developers to take this into account for apps. You can see a 2-minute video below this story of UMoove eye tracking technology being used on various mobile devices. Users have access to features such as variable scrolling speed, video auto pause, zooming, hands-free control and much more and very cleverly UMoove has managed to make this possible even when the user is wearing sunglasses or in the dark.
As the iPhone 5S may be more of a refresh than a major upgrade for the iPhone it's thought this technology is more likely to come to the iPhone 6. One thing for sure is that it's certainly going to be an interesting few months ahead as more and more leaks transpire for the iPhone 5S and 6. We'll be closely following the news, rumors and speculation and will keep readers informed with all the latest.
While we're waiting we're really interested to hear from readers about the possible KeepSafe security software, fingerprint sensor and eye tracking controls for the iPhone. Do you find any of these ideas particularly appealing? Maybe there are other features you think are more important for the next iPhones? Let us have your comments about this.
Sources: Patently Apple AND New York Times