Motorola Electrify 2 phases in Android Jelly Bean update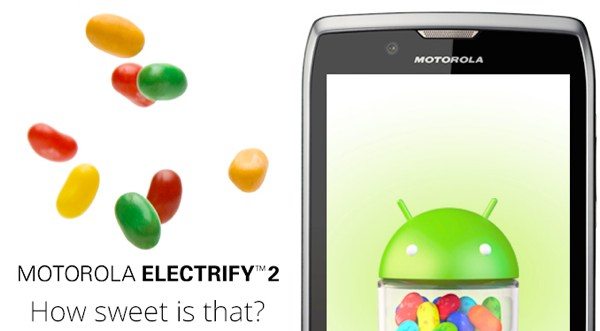 Regular readers of Phones Review will know that we always try to give people news about operating system updates for their devices. Today it's the turn of those who have the Motorola Electrify 2 as the Android Jelly Bean 4.1 update is heading your way in phases. This will bring many improvements to your Electrify 2 user experience so get ready for this update!
The Electrify 2 was released last summer on Android Ice Cream Sandwich and will now get its first flavor of Jelly Bean with benefits such as Voice Search, Google Now, expandable notifications and much more. Motorola has announced the update to Jelly Bean, which is apparently being pushed out in stages so remember, be patient as the rollout may take a little while.
You may soon receive a notification that the update is ready to be downloaded and installed for your Electrify 2 but if you don't then you can manually check by heading to Setttings, About Phone and then looking for System Updates. There are plenty of new features and improvements with Android Jelly Bean and expanded notifications for example allows the user to organize their mobile lives from one handy place.
With Google Now you almost have a personal assistant to help you with all of the information you need plus it learns what you most search as it goes. Voice Search works exactly how the title implies, hence you can simply ask any question and it will either speak directly back to you or show you a search result regarding your query.
We'd like to hear from readers who have the Motorola Electrify 2 handset. Will you be downloading the update as soon as possible? Are you looking forward to your first taste of Jelly Bean? Let us know by sending your comments.
Source: Motorola