LG Optimus G stylish & practical cases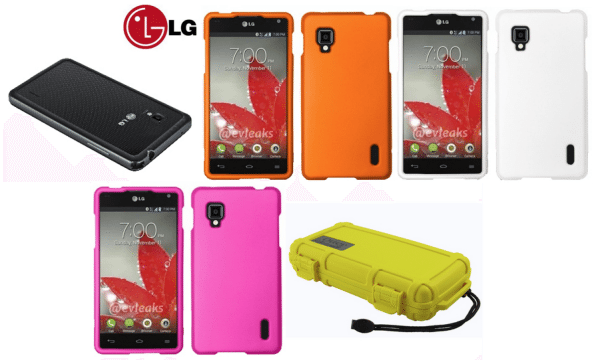 The LG Optimus G is a stunning smartphone and what we have learned about this handset is that there are not many new cases for it; this is LG's flagship smartphone that was released last year on September 19, 2012. Sales have done well considering by January 18th this year over 1 million handsets were sold in just four months.
Today we have five LG Optimus G stylish & practical cases for you to choose, the cases we mention below are via CrackBerry Canada, yes that means we are showing CAD prices.
The first LG Optimus G case is the LG OEM Bumper that is a cool looking bumper cover that has all the usual access ports as well as connector access, the case also offers with an excellent grip, the price of this case is CAD 19.95.
The next case is the 'Mobi Products Slim Protective Case' that will keep the LG Optimus G looking classy with that sophisticated look, it is simple and thanks to its hard plastic to the sides it will protect all of the smartphone, this case also includes a screen protector. You will also be happy to know you can choose colours such as Orange / White / Pink for only CAD 16.95.
The last LG Optimus G case we would like to share with you is the 'OtterBox Drybox 3000 Waterproof Case' priced at CAD 19.95. This is a brilliantly designed box that will keep the Optimus G dry at all times, it can handle being in water up to 100 feet. The case is also crust-proof as well as being airtight; this is a clever case that will protect your device at all costs.

What case do you want for your LG Optimus G?