Gridcase Reactor for iPhone 5, wind up your battery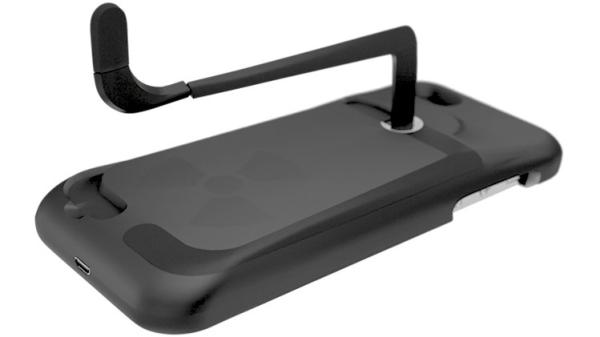 Smartphone battery life remains an issue for many different handsets with many Apple iPhone users complaining of not getting enough juice in between charges, and we often see cases that come with a battery pack to help things. Now today we have something a little different as the Gridcase Reactor for the iPhone 5 lets users wind up their handset.
This clever idea has been designed by a person Jim Clark who is looking for backing for this neat case, and is looking to raise $350,000 in the next 44 days. The Reactor case uses a patent pending generator that is extremely thin, and basically allows users to manually switch back on their iPhone 5 when no other form of power is available.
It has been designed to quickly provide a power boost to the handset as soon as the handle is turned, and because the Reactor is placed into the smartphones case there will never be a time again when you are left without any power.
There is a small built in battery that will provide enough juice to switch on a completely dead handset, and users will be able to extend the battery life of the iPhone indefinitely. The product features a 400 mAh boost battery, 500 mAh manual generator, and it is only 8.5mm thick weighing only 4.5oz.
The case is expected to sell for $149 if it becomes available but those that make early pledges will get the device for $99 for the first 10,000 units. To find out more check out the video below and head over to the Crowd Supply website.
Do you like the idea of this case?