Bluetooth Bracelet is state of the art iPhone 5 accessory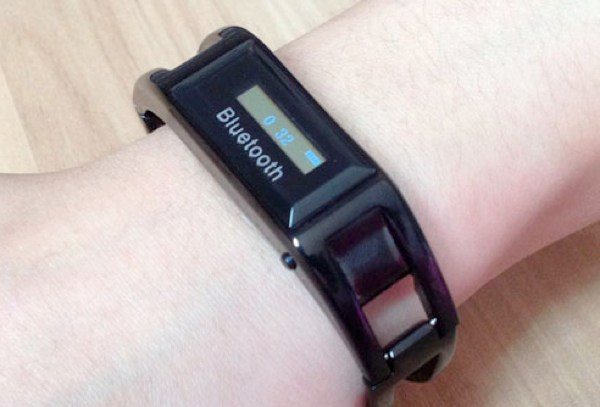 At Phones Review we often bring you news about mobile accessories such as cases, docks etc., but today we have details of something a little different, a Bluetooth Bracelet that is a state of the art iPhone 5 accessory and also compatible with other smartphones. This accessory is not just practical but also fashionable and we have all the information you need up ahead.
This metallic OLED Bluetooth Bracelet from Ankaka has Caller ID display and also Vibrating Alert for smartphones. It's high-tech but looks good too, is comfy to wear and can be used by pairing it with smartphones compatible with Bluetooth 2.0 including the iPhone 5. There's also an LCD clock and a rechargeable battery.
The vibrating alert and caller ID make it great for use in those situations when your phone use should be discreet, such as whilst at work, or in certain social situations. The Bluetooth Bracelet has a 2.4GHz frequency range, takes around 2 to 3 hours to charge and has a standby time of around 48 hours and a low battery indicator.
Its effective range is 5 to 10 meters and the wristband of the bracelet is adjustable to give users a good fit. The price is $34.59 (£22.96) plus shipping and you can see more or order one from this Ankaka product page. We think this Bluetooth Bracelet could be a really useful accessory and looks good enough to be worn in any situation, formal or informal.
We'd like to hear your thoughts on it though so do send your comments. Maybe you already have one and could recommend it, or not, to other readers.