Nokia Lumia 930 & 880 totally doable ideas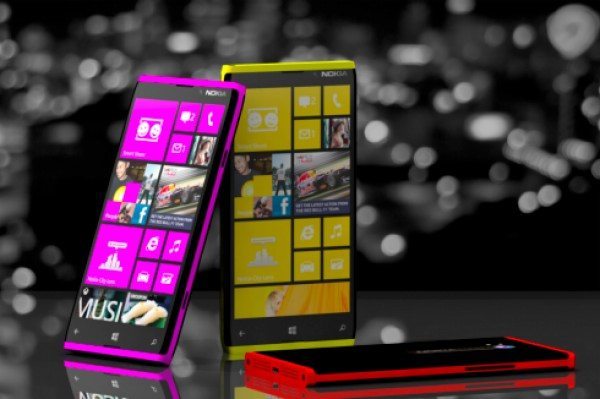 Many of you will have heard of the Nokia Lumia 800 and Lumia 920 smartphones and today we have news of the Lumia 880 and Lumia 930 Catwalk. These phones have been designed as replacements for the 800 and 920 making them more adaptable or better looking but before you get too excited we should point out that these are concept ideas and not something really in the pipeline from Nokia.
From time to time we enjoy bringing readers news about concept phones as they can give us an inkling of some of the designs that could be available but that didn't make it to our favorite devices. There are many that we think have looked better than the genuine article so we always like to share some of these ideas with you.
The mockup Nokia Lumia Catwalk 930 is seen as rectifying some flaws of the Lumia 920 and giving it a much fresher look. It comes from designer Juha Luoma and is lighter than the 920, with an aluminum and glass build. The display has an almost 'infinity' look as it starts to wrap around the sides of the device and also features Gorilla Glass 2 to front and back and scratch resistant coating. It's only 8.9mm thick, or should we say slim!
The specs that have been conjured up for this render (see above) include a 1.5GHz Snadragon 600 quad-core processor, 4.5-inch display with resolution of 1280 x 768 and 8.7-megapixel PureView rear camera with Carl Zeiss Tessar lens and F1.9 aperture, 35mm focal length and optical image stabilization. The Nokia Lumia 930 Catwalk also features a 2330 mAh battery and wireless charging.
Next we turn to the Nokia Lumia 880 render and this is based on the Lumia 800 but allows the user to change the cover as on some other Lumia models. It's designed by Adriano Alfaro and you can see this mockup in the image below. Alfaro's Lumia 880 has a low-cost interchangeable back made from polycarbonate that also incorporates some function buttons as well as the flash glass.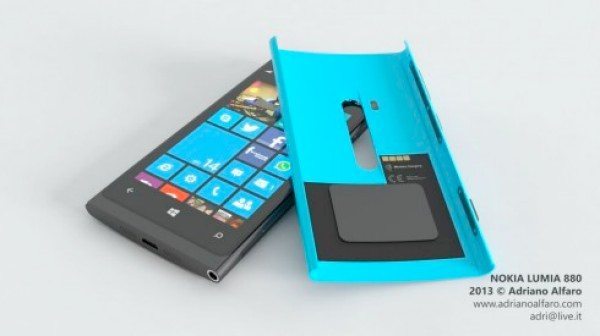 An optional wireless charging element could also be added and specs of the Lumia 880 include a 1.5GHz Snapdragon dual-core processor, 4-inch display with resolution of 1280 x 768, 1GB of RAM, 32 GB of internal storage and microSD. This concept also has a removable battery, is 10mm thick and has an 8.7-megapixel rear camera with Carl Zeiss Tessar Lens (no mention of PureView) as well as video capture of 1080p with optical image stabilization.
It would be interesting to hear what readers think about these Nokia Lumia 930 and 880 designs, which are not that farfetched and totally doable when you think about it. The design of the Lumia 930 with the display that seems to fold around the sides is something we find particularly appealing. Tell us if you agree or not by sending your comments.
Source: Concept Phones (1) (2)