iPhone 5 case suggestion, don't miss the Mist,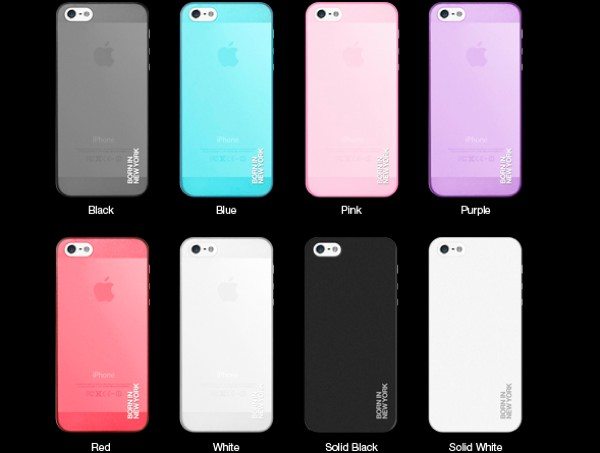 We always like to bring readers details of accessories as well as devices and if you have a spanking new phone then you may well want to splash out a little extra on a case for it. Today we have news of an Apple iPhone 5 case called the Mist and this is a little different from many cases out there. It doesn't claim to offer robust protection but it will give some minimal protection and its appeal to many could be that because of this it hardly looks as though it's there.
It's a great idea to purchase a case for any new smartphone but much of our decision when it comes to deciding a new phone comes down to how much we like the design of it. Therefore it can be a shame to cover a device that we particularly like the styling of, with a case that means you can no longer see that design. This is where the Mist from id America comes in, a very slim, very lightweight case.
The Mist has a hard clear (most options) form-fitting shell that's only 0.6mm thick and using a white Mist for example on the white iPhone 5 it's pretty difficult even to see it's actually wearing a case, apart from the 'Born in New York' branding. The fact that the Mist is also so light adds to the illusion as you hardly notice it, even when handling the phone.
Let's be clear here though. If you want something that will offer robust all-round protection for your iPhone then the Mist is not the case for you. The Mist doesn't cover the entire phone for example so your phone can still be vulnerable if you drop it, however it does offer at least some protection without completely spoiling the look of your coveted new smartphone and its slimness and lightness will appeal to many. It also offers scratch-resistance.
This Mist Hardshell Case for iPhone 5 is priced at $14.95 and is available in the following color options; black, blue, pink, purple, red white, solid black or solid white. To see more, or to order, head to id America here. Orders can be shipped worldwide. We'd like to know what you think about the Mist case for iPhone 5? Will you be ordering one? Maybe you already have one and could share what you think of it with our readers by sending us your comments?