iPhone 5S release confusion, it's June or it isn't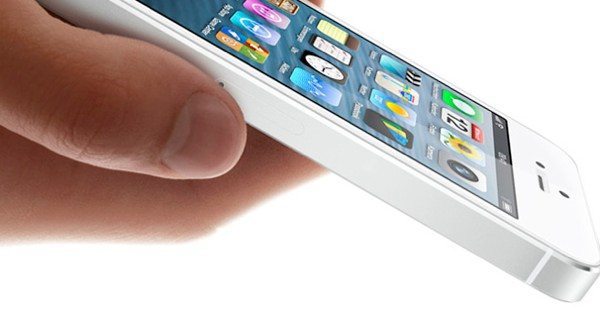 The next Apple iPhone is widely expected to be the iPhone 5S and we have already posted a lot of news, rumors and leaks about this upcoming smartphone. The general consensus of opinion lately about the iPhone 5S release seems to be that a launch is likely for around June to tie in with Apple's WWDC. Now though there seems to be some confusion about this with one renowned analyst today declaring June is indeed the time and others chipping in with doubts about this.
For some while it was assumed that the iPhone 5S would release in the fall, as the last two iPhones have done but there has been a lot of talk of more than one iPhone this year, murmurings of a budget iPhone for example, and an iPhone 6 expected in early 2014. Lately then we have seen many reports that the iPhone 5S would be debuted at WWDC in June at the same time as iOS 7, with a possible release shortly afterwards.
This seemed to have been backed up earlier today when renowned Piper Jaffray analyst Gene Munster, an expert on all things Apple-related, predicted the iPhone 5S release for late June. In an investor's note released today Munster talked of a late June launch for the iPhone 5S and discussed how that could mean sales of 4 million units before the end of that month and also quarter.
We've already reported on many rumored and leaked specs for the iPhone 5S but Munster believes the phone will include an improved processor and camera as well as new software and feels there's only an "outside chance" of NFC support this time around, according to CNET. We also spoke about a fingerprint sensor for the iPhone 5S or 6 and Munster also feels this is more likely for the iPhone 6. In another snippet of news Munster expects the iPhone 5S will be followed by the much-rumored budget iPhone in the September quarter.
All of this ties in with what we loosely anticipated from previous insights but not everybody agrees with Munster. Business Insider points out that iMore's Rene Ritchie, who has often proved a reliable source for Apple information, says that the iPhone 5S will release in August. As Ritchie correctly came up with the accurate announcement and date for the iPhone 5 release and more, he is a force to be reckoned with when it comes to Apple product information.
As well as this, well-respected analyst Peter Misek of Jefferies says he's heard that the iPhone 5 release has been pushed back from June to more likely August or September due to manufacturing issues. Munster, Misek and Ritchie are three of the biggest names for Apple device predictions and at the moment it seems to be Munster vs. Misek & Ritchie. It will certainly be very interesting to follow developments over the next few months to see just who has got it right, if anyone!
Meanwhile we'll reiterate that we expect the iPhone 5S to be a refresh of the iPhone 5 rather than the next big thing. That seems to be more likely for next year's iPhone 6 instead. We're really interested to hear from readers about the conflicting information on the iPhone 5S release timeframe.
Are you hoping for a summer release of the iPhone 5S along with iOS 7? Maybe you're likely to skip the iPhone 5S anyway, in favour of the iPhone 6 or even the so-called 'budget' iPhone? Let us know with your comments.