Sony Xperia Z launched in style at London event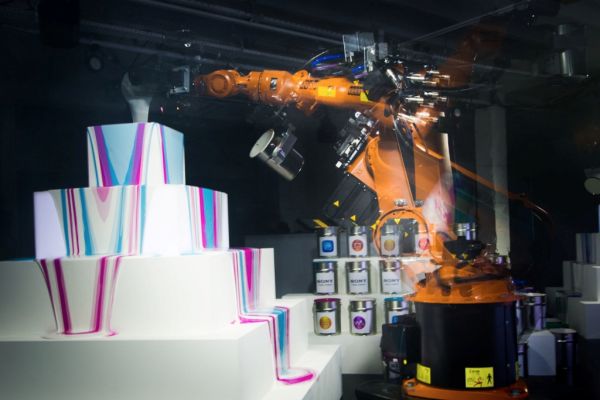 It was such as shame we missed the Sony Xperia Z event in London, looks like we missed a good night. The highly acclaimed Xperia Z launched in style on Tuesday at an exclusive Sony event held in London to celebrate the new flagship, water-resistant superphone.
The multi-award winning Sony Xperia Z wowed guests with its 13-megapixel fast-capture camera, which attendees used to capture and share images of each other throughout the night. Guests also leaped into a ball pit of hundreds of transparent spheres lit with LED lights to demonstrate the Burst Mode function, and action shots were captured by photographers in high definition.
At an event only Sony could have created, international star, Madeon, DJed an electrifying set where his innovative sound met explosive colour. The performance featured remixes from the artist, alongside an incredible visual spectacle. The venue came alive as robot arms, controlled by Madeon, poured vivid paint on installations, which combined with special lighting effects and lasers, created an eruption of colour that complimented this one-off performance. The never-seen-before tech installation created rich detailed visuals that emerged throughout the night and were captured by the superior camera, reflecting key elements of the handset's Holi Festival-based ad campaign.
The extended Xperia range was also showcased with interactive product displays highlighting the premium Xperia HD experiences. Guests previewed other latest handsets including the newly announced Xperia SP and Xperia L. The new Xperia Tablet Z, which won 10 awards at Mobile World Congress and is currently the thinnest and lightest LTE tablet on the market, was demoed throughout the event and guests were able to view pictures of the event on the Mobile BRAVIA Engine 2 screens.
Please watch the video below and learn more about the Sony Xperia smartphone via the official Sony website.