iPhone 5 case, iKit NuCharge battery pack doubles your usage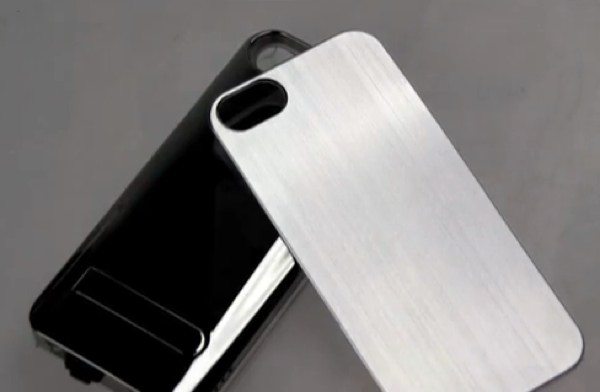 We always endeavor to bring readers details of new and upcoming accessories and today we have details of an interchangeable battery and case cover for the iPhone 5. It's called the iKit NuCharge and it's claimed to be the "most advanced battery case ever made," with the ability to double your iPhone 5 battery life. Read on for more on this Kickstarter project.
As many of you will know Kickstarter is an online platform where people with great ideas can show their creations and raise funding to put them into production and we've seen some amazing products come out of Kickstarter already, including the much-praised Pebble Watch. Before we give you more details on the iKit NuCharge we can tell you that the amount of funding necessary to put this into production has already been raised. A goal was set of $15,000 and the total from backers at the time of writing is already $41,584 with 27 hours left to go until the deadline.
The iKit NuCharge for iPhone 5 will now be ready to ship in the first week of April and we think this could be a really big hit for its creators, Shark Design. The accessory includes a kickstand, LED power indicator, interchangeable battery pack, 1900 mAh battery capacity, interchangeable case covers, easily accessible syncing and full accessibility to buttons and camera function. As well as this it's a slick and stylish design and the interchangeable covers for the back come in a variety of colors and styles.
Dimensions of the iKit NuCharge are 16.7mm x 61mm x 125.6mm and it weighs 58g. It will give you standby time of 225 hours, up to 8 hours of talk time, 8 hours of 3G surfing time, 40 hours of audio play time or 10 hours of video play time. If you hurry you can pledge $59 now to purchase an iKit NuCharge as a backer and the price will later rise to $79 when it hits the usual market.
You can see more about the iKit NuCharge at this Kickstarter page and view the video below that gives a really good idea of what this product is all about. We think this is a really impressive idea and we'd like to know your thoughts on this iPhone 5 accessory. Have you already backed the project? Let us know with your comments.