T-Mobile iPhone 5 USA official price plans and release date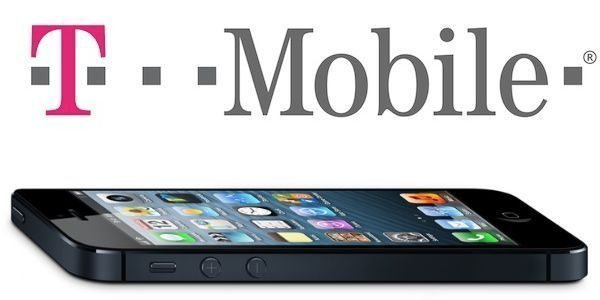 At last T-Mobile will be selling the iPhone 5, 4S and the iPhone 4 in USA, the iPhone 5 will go on sale from Friday, April 12th. John Legere, president and CEO of T-Mobile USA said that customers can now get the iPhone without all the pain other carriers put them through, this is a strong statement but one he feels strongly about.
The iPhone 5 will be available on T-Mobile's 4G network and today the official press release states that the 4G LTE service has launched in seven major metropolitan areas.
The T-Mobile iPhone 5 will cost $99.99 for qualifying customers plus a monthly contract with competitive consumer rate plans, there will be the Simple Choice Plan at only $50 per month for unlimited talk, and for this monthly price customers will receive text and Web with 500MB of 4G data, 2GB of 4G data for $10 per month per line or get unlimited 4G data for an additional $20 per month per line. If customers wish to add a second line then they need only pay $30 per month with each individual line costing just $10 per month.
There will also be several free premium benefits and these include HD voice, Mobile HotSpot for on-the-go tethering Internet access offering 500MB of 4G data for tethering and Talk and surf at the same time.
T-Mobile iPhone Prices
The iPhone 5 price of $99.99 upfront with 24-month contract at $20 per month on the T-Mobile's Simple Choice Plan, customers can also get their hands on the iPhone 4S on the Simple Choice Plan for $69.99 down and $20 per month for 24 months. The iPhone 4 will cost $14.99 for the handset and $15 per month for 24 months.
For more information please visit the T-Mobile pre-registration page, iPhone 5 release date will be April 12th, but customers can pre-order from the 5th.
Will you be buying the T-Mobile iPhone 5?