iPad mini 2 likely Q3 release reinforced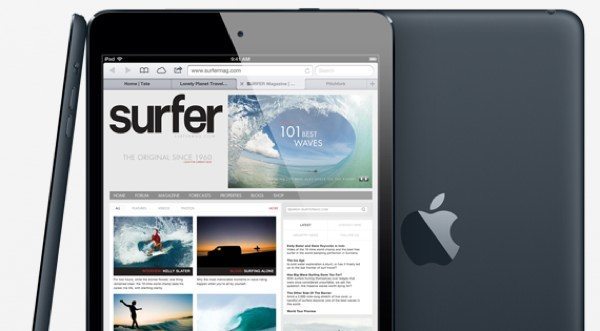 The Apple iPad mini has been a whopping success since its release last year and attention is already being drawn towards the next iteration, the iPad mini 2. We recently told how a Q3 or Q4 release for the iPad mini 2 was being speculated and it now seems that the likelihood of a Q3 release has been reinforced by this latest news.
It's being reported that the shipments of the current iPad mini will start being cut next month by 10 to 12 million units (around 20%) and that later in Q2 shipments will be cut further. This is certainly not due to lack of sales as the iPad mini is still selling in huge quantities and so the likely bet is that Apple is reducing production so that there are not vast stocks left over when the iPad mini 2 is introduced.
News of the shipment cuts comes from multiple industry sources that provide components to Apple for the iPad mini, as reported by DigiTimes. Although DigiTimes has a mixed record of accuracy as far as Apple leaks are concerned, this report does make sense and indeed goes on to say that reserves of the tablet are being amended in time for the next-generation iPad mini. The same sources believe a Q3 release of the iPad mini 2 is likely.
This is also backed up by Ming-Chi Kuo, well-known KGI Securities analyst, who also feels the iPad mini 2 is coming in Q3 and believes an iPad 5 and a new iPhone will also release in the same quarter, according to iDownloadBlog. It still remains to be seen what the iPad mini 2 will have to offer over the original iPad mini but one factor that does seem likely is a higher-resolution display.
Busy times ahead for Apple then and of course the nearer we get to Apple product launches the more news starts to leak out and we will keep you in touch with future developments. What would you like to see included on the iPad mini 2 that could persuade you to purchase the next small Apple tablet? Let us know by sending your comments.