Sony Xperia P Jelly Bean update 4.1.2 ROM, unfinished but workable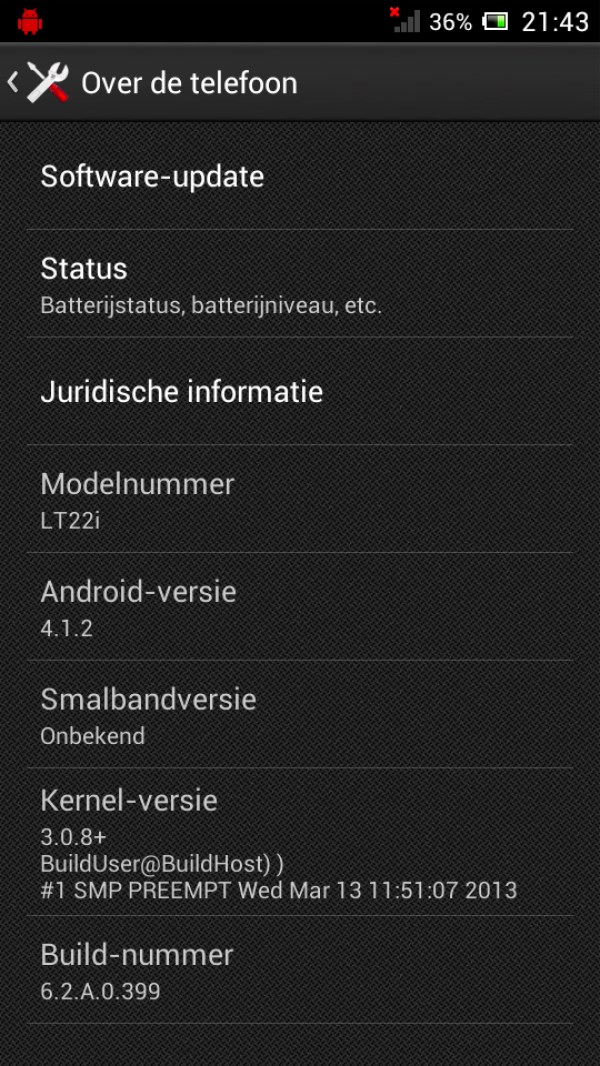 If you have the Sony Xperia P smartphone then we have some news for you today regarding the Android Jelly Bean 4.1.2 update. We recently told how the official release of Jelly Bean for the phone looked closer following a sneak preview of a screenshot that showed the software working on the Xperia P. We now have further news for you on this as an Android 4.1.2. Jelly Bean ROM has now been leaked. However please note that this is a work in progress and so is unfinished but workable.
When we discussed the update a few days ago we told how the screenshot showed a build number of 6.2.X.X.XXX and kernel version 3.0.8. The Jelly Bean ROM that has now been leaked is build number 6.2.A.0.399 with kernel version 3.0.8+ and this ROM was developed to internally test developer units of the Sony Xperia P although it has been found to work on standard production units.
We will also point out that because this ROM is unfinished not everything works quite as it should and there are certain elements missing as you might expect. The Jelly Bean firmware 6.2.A.0.399 is marked only for devs and follows the sneak preview we told you about previously. It's for the Xperia P (LT22i) and the developer DooMLoRD also mentions that as this firmware is meant for internal testing certain features may be missing or may have been added by the time of the official final release.
The developer concerned notes features of the ROM such as easy to flash update.zip via recovery and prerooted and busybox installed but notes that things not working (so far reported) are that the kernel provided does not have working recovery and that the baseband is not recognized.
We should point out here that unless you really know what you are doing it's probably best that you do not flash this ROM and we recommend that you wait for the official update to come to your Xperia P. This is further stressed because of the ROMs unfinished nature and the fact that it's really intended for developer use only (despite the fact that it is bootable on production units). If you feel qualified enough to go ahead though then please note that you do so at your own risk and it is your own responsibility if anything goes wrong. We know that for many of our readers customizing your device is something you really enjoy so we bring you the information and then you can make an informed decision.
If you are determined to flash this 4.1.2 Jelly Bean ROM for the Xperia P please remember to backup your device including your SDCard data before you begin. In order to flash it you'll need to be running a stock ICS ROM or stock AOSP-based ROM. Of course you'll also need your Xperia P to have an unlocked bootloader.
To find out everything you need head to the XDA source link before where you'll find the leaked Jelly Bean firmware 6.2.A.0.399, further screenshots, cautions, requirements and then full installation instructions. Even if you decide that flashing this ROM is not for you at least this is another promising sign that the official release of Jelly Bean for the Xperia P is hopefully not too much further away.
We're really interested to find out your views on this ROM, which will give users a feel for the JB update. Maybe you've already flashed it and could tell us how it went and what you think of your first taste of Jelly Bean on the Xperia P? Perhaps you've decided to wait for the official update as we recommend and feel, as we do, that at least this is an indicator that it's on the way? Let us know with your comments.
Source: XDA Developers